There are four types of collectibles in Tomb of the Sharkophogus mental level. The types of collectibles are Figments, Emotional Baggage, Memory Vaults, and Half-A-Minds. This article shows the location of all the collectibles and how to get them.
---
Tomb of the Sharkophogus Emotional Baggage (1)
Emotional Baggage is collectibles in Psychonauts 2 that can be found in the Mental Levels. These are the person's emotional baggage, which is represented as various types of bags, all of which cry relentlessly. For each baggage, you will find a matching tag. Reunite the tag with its corresponding bag to resolve an emotional issue.
---
Purse 
Tag:
After the third drop, the Purse tag can be found on top of a whale drifting by. Use Time Bubble to slow down the whale and then jump on top of him to collect the tag.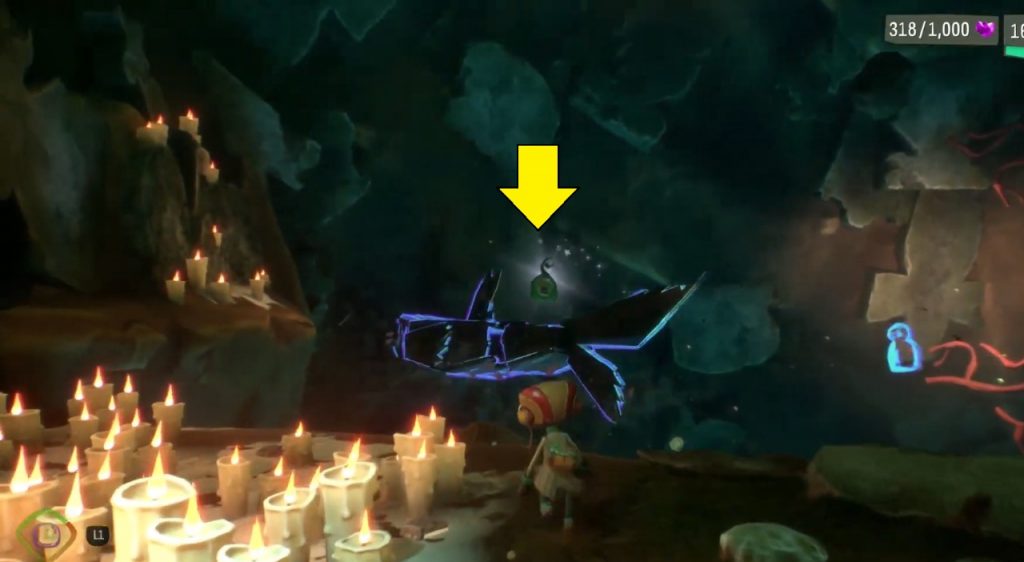 Baggage:
The Purse for this level can be found right at the bottom of the level. Once Raz gets up in a coffin-like area and two skeletons sleeping on the bed. The Purse is placed behind the Astralathe as shown in the below image.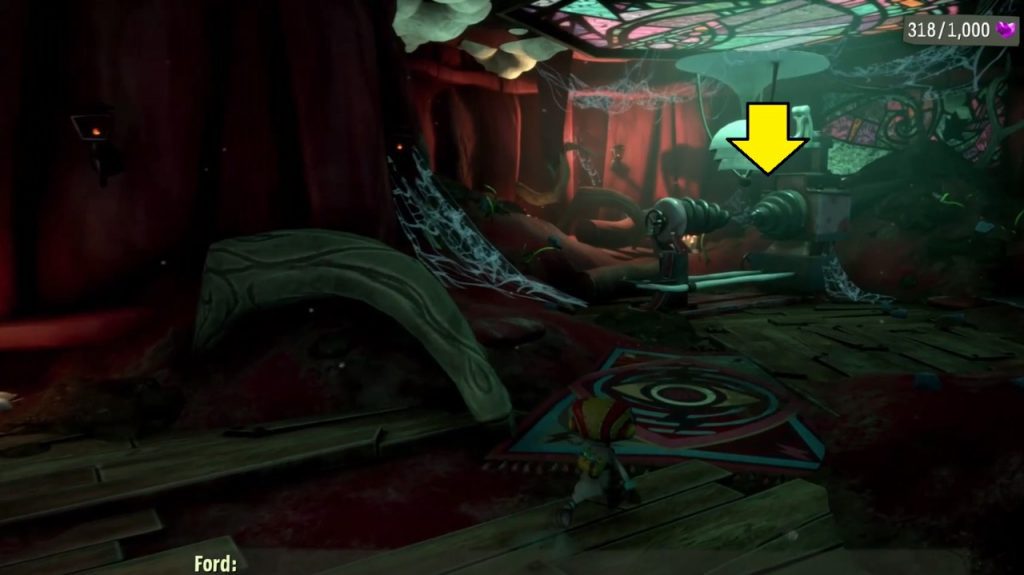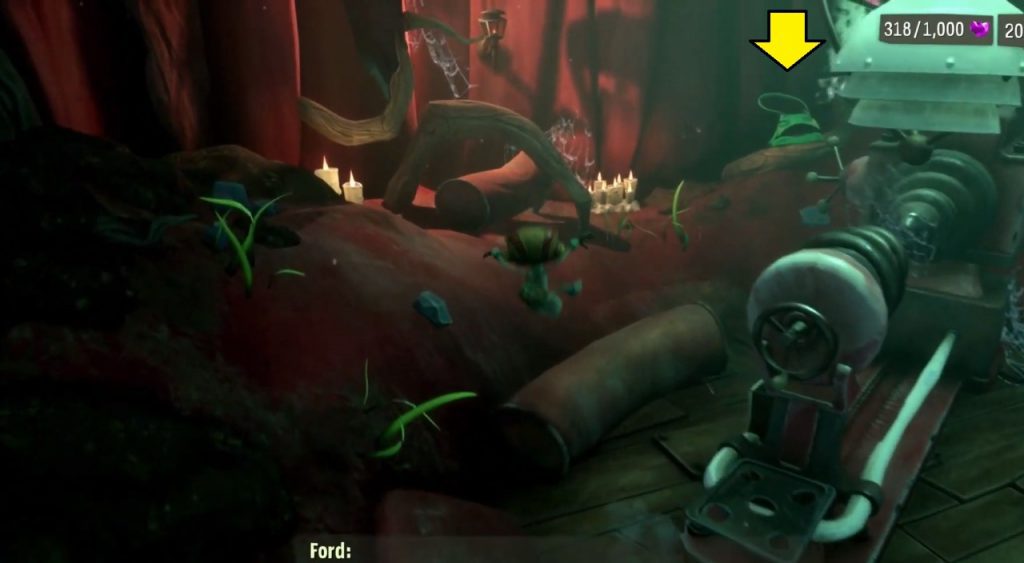 ---
Tomb of the Sharkophogus Memory Vault (1)
Memory Vaults are a type of collectible item in Psychonauts 2. It has the shape of a cute little pig-like safe. Each mind has two or fewer Memory Vaults running around. You can attack Memory Vaults with a melee attack only to reveal a slideshow with a backstory on the character whose mind you are currently inside.
---
Tomb of the Sharkophogus Memory Vault 1/1
The Memory Vault is located at the beginning of the graveyard. It is at a corner near a grave with a tree trunk. It will only appear after you have completed the level once.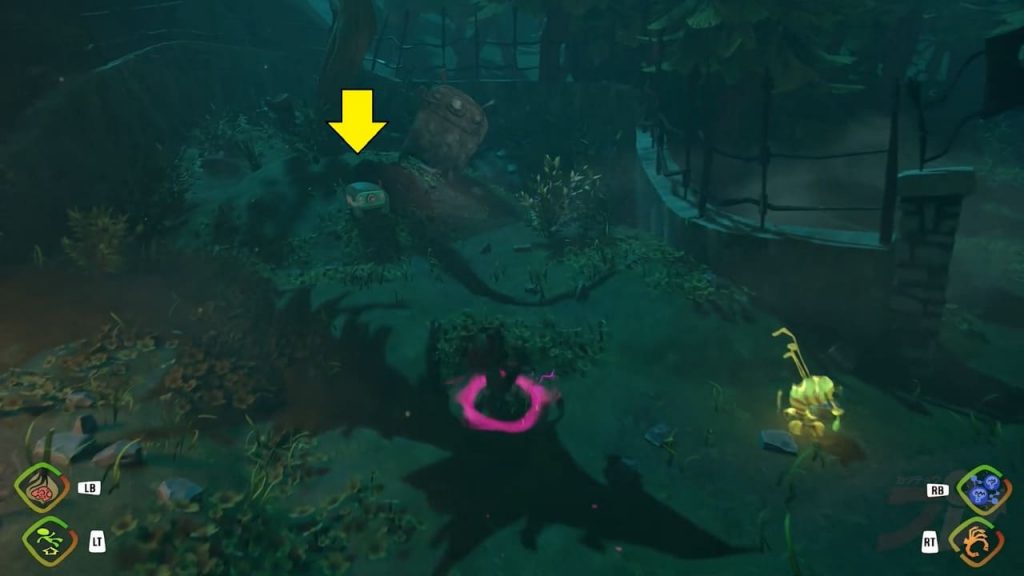 ---
Tomb of the Sharkophogus Half-A-Minds (1)
Half-A-Minds are collectibles that you will find in the Mental Worlds. Collecting 2 of these will help you increase your mental health pool by 1 brain.
---
Tomb Of The Sharkophagus: Half-A-Mind 1/1
You will find this Half-A-Mind in the Mailroom section of the Tomb Of The Sharkophagus. You will get it after the third drop.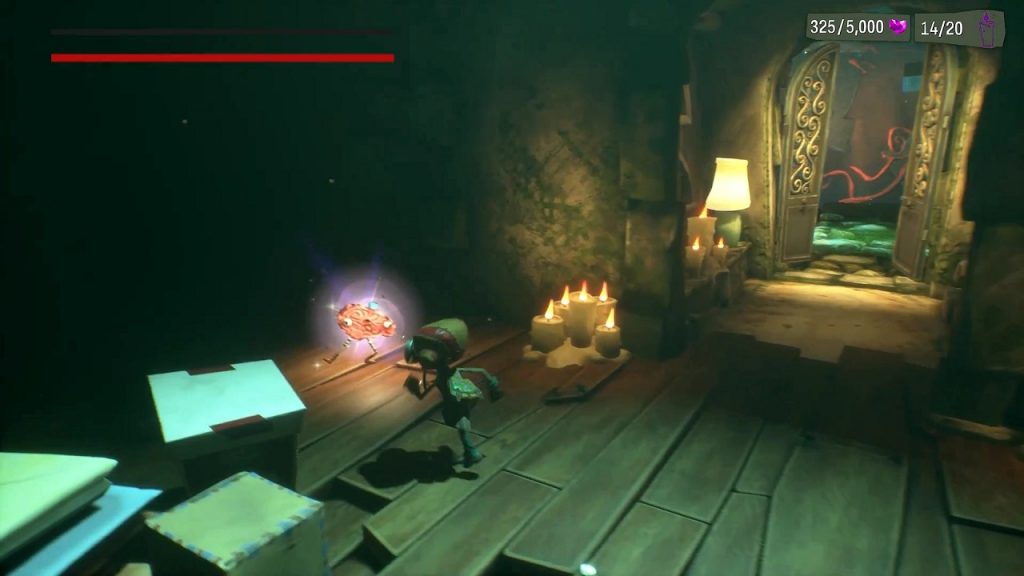 ---
Tomb of the Sharkophogus Figments (20)
There are a total of 20 Figments on this level. Check the below video to see their locations.