Artifact #1: Treasure Hoard Map
Go to the hut on the 

Erne River, 

the door is locked from inside.

Head to the side of the hut facing the river and blast the barrel through the door.

Go inside the hut and collect the map on a pedestal on the right side near the barrel.
For Treasure head to the hut on the bank of 

Lough Eske

 and collected the treasure on the left side of the hut near the barrel and wooden boxes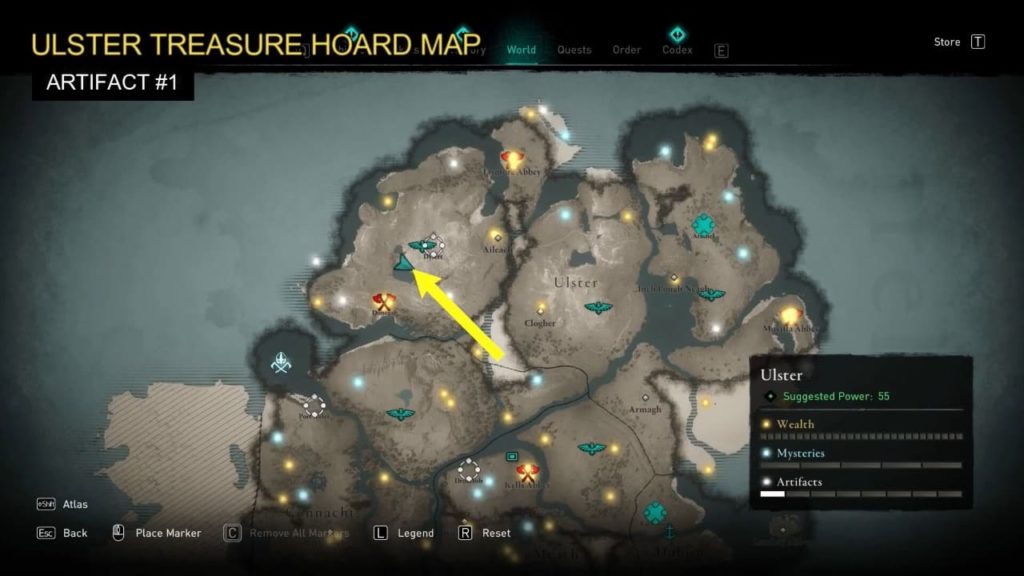 Artifact #2: Treasure Hoard Map
Located on the southwest area of Ulster as shown on the map.

First, blast the barrel through one of the open windows to unlock the door and enter the house.

Use the ladder to climb to the upper level and collect the map from the table.
For treasure, go to the cliff edge on the west of where you got the map and jump down into the water.

There you will find a wooden boat and a cave, enter the cave to collect the treasure.