Every boss must be summoned to particular locations before they appear in reality. Make sure you're ready to engage in combat before summoning. Craft a wicked weapon, get armor, and eat healthily. Valheim bosses will drop unique materials when die, these trophies will help you progress through the next chapter of the game.
How To Summon First Forsaken Boss 

Eikthyr

 

Eikthyr is the first boss in Valheim. Each boss must be summoned at their specific type of Altar.
Step 1: Interact with Vegvisir stone to reveal a place to summon Eikthyr. Vegvisir is a small glowing red stone. The summoning location will be marked with the given symbol.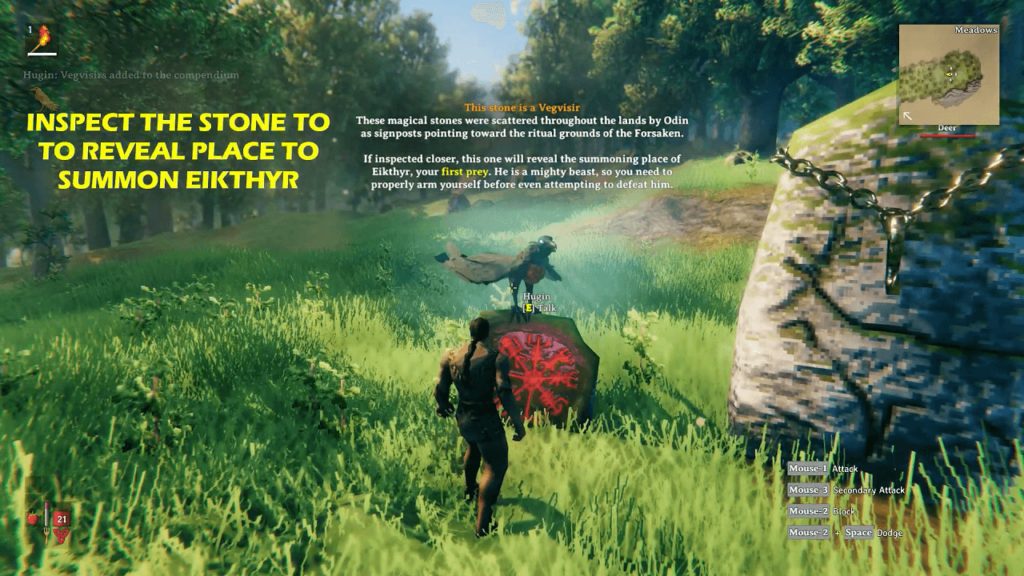 Step 2: Once you find the correct place (Mystical Altar) to summon Eikthyr, you have to make the correct offering. You need to offer Two Deer Trophies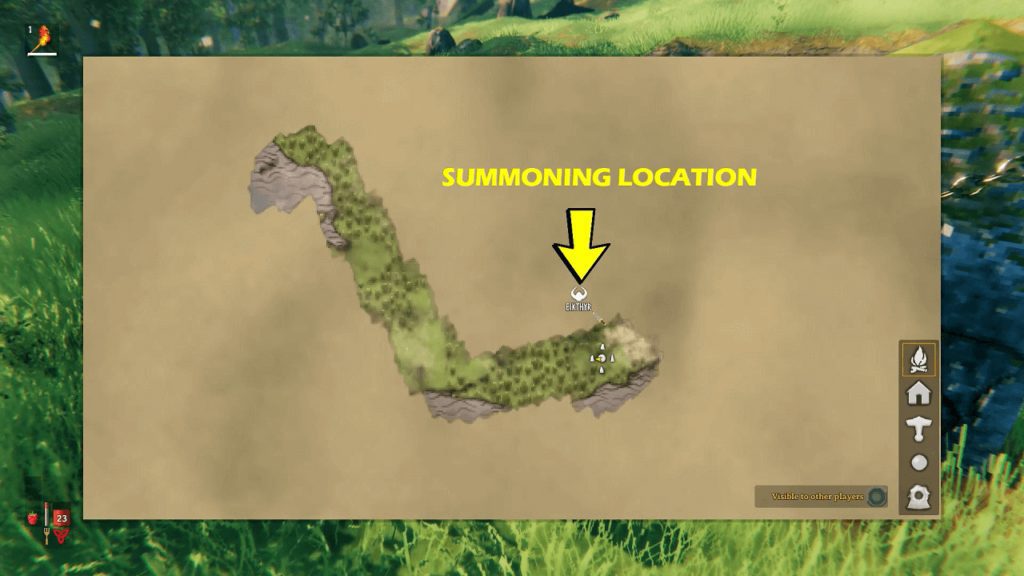 Step 3: Hunt deers until you have two deer trophies.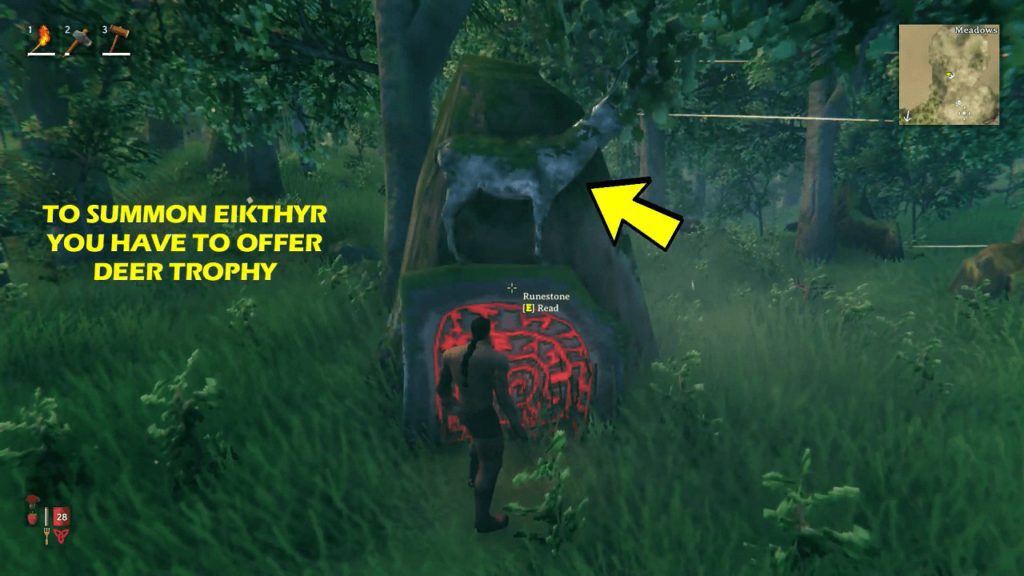 Step 4: Equip deer trophies in a quick slot as shown in the below picture.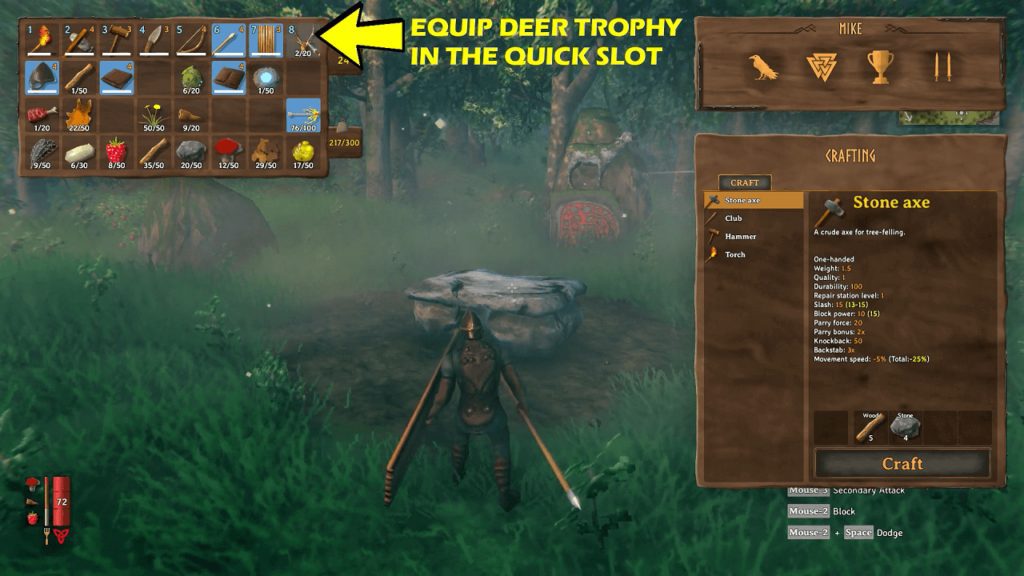 Step 5: Place two Deer Trophies on the Mystical Altar to summon Eikthyr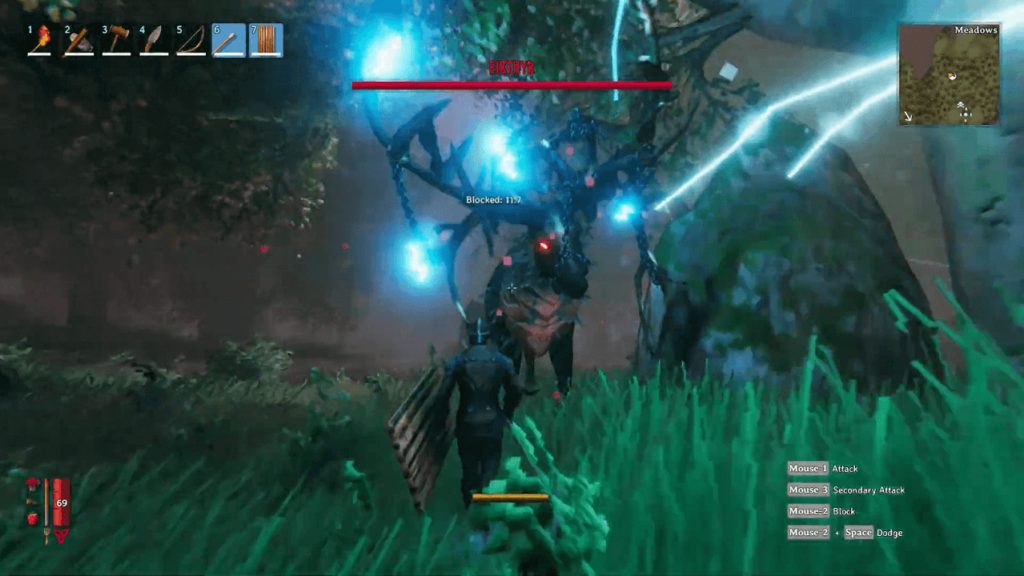 Valheim Eikthyr Boss Fight Walkthrough
Upgrade your skills, weapons (Flint Spear), Wood Shield, and Armor before summoning Eikthyr. Maximize your health and stamina by eating food like mushrooms, berries, honey, etc.
How to defeat Eikthyr – Use the wood shield to block Eikthyr attacks. Use spear to attack and stab. Repeat until Eikthyr collapse and dies.
Eikthyr Forsaken Power & loot drops
3 x Hard Antler

1 x Eikthyr Trophy
Here is the step-by-step video guide of Valheim Eikthyr Boss Fight