This article will guide you on where to find the monster The Ten of Clubs in the game Final Fantasy XVI, which was released on 22 June 2023.
---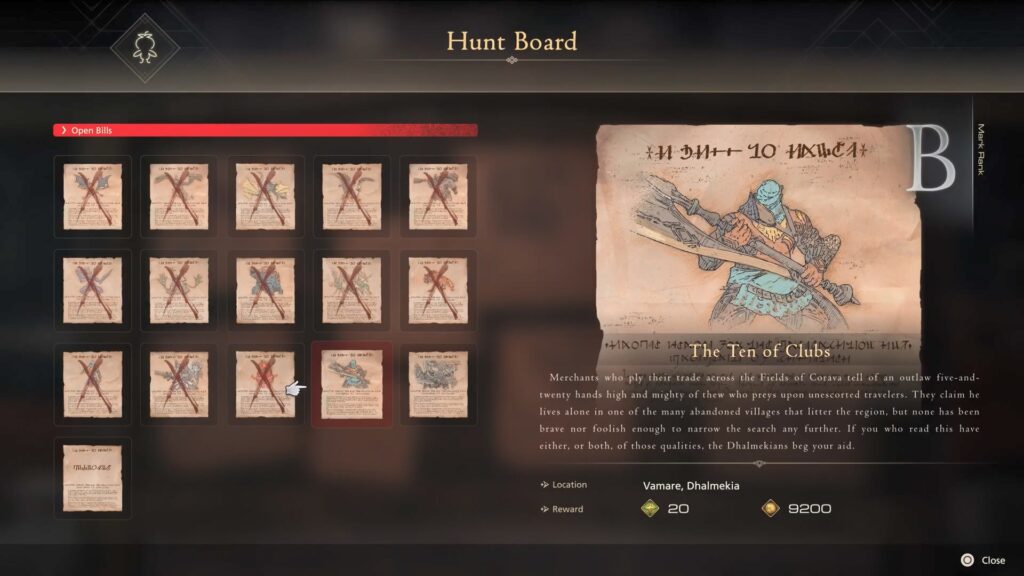 The Ten of Clubs Location
The Ten of Clubs can be found in the southwestern part of The Fields of Corava in the empire of Dhalmekia. To reach the location fast travel to Dravozd Obliske and then head in the southwest direction to find the monster in the ruins of the village. Refer to the below image.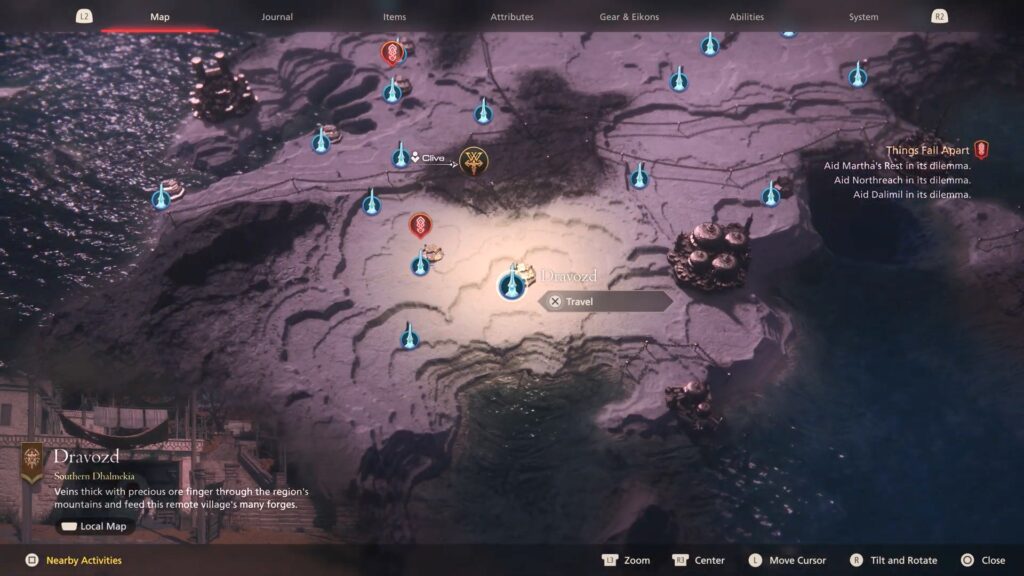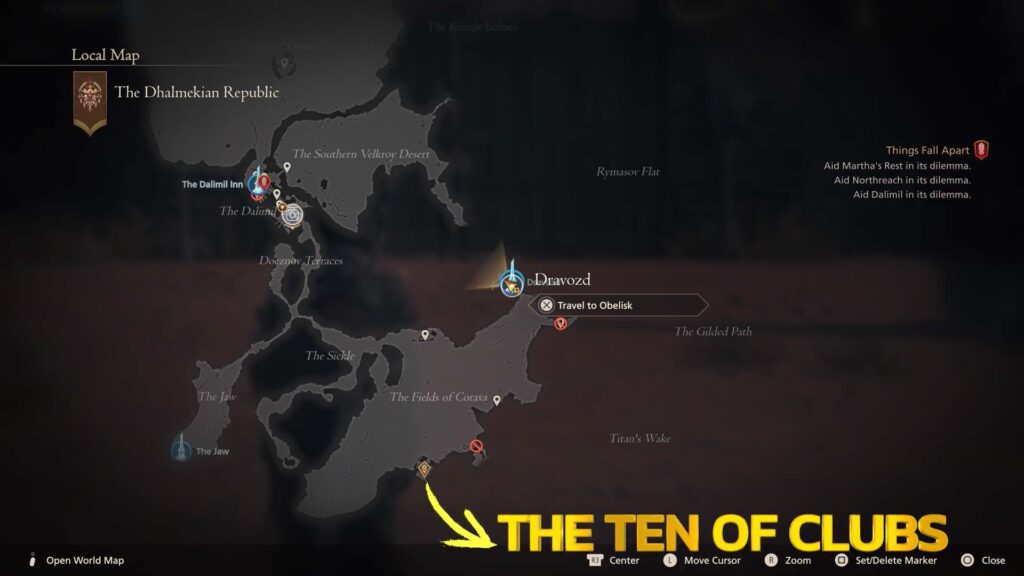 Combat Tips
The Ten of Clubs possesses a slow but far-reaching style, inflicting significant damage with each strike.
Notably, he employs earth-based magic that can be easily evaded.
His most formidable technique consists of a sequence of four powerful chops.
Exploiting his sluggishness, opportune moments arise to unleash Ekonic attacks for consistent damage as he recuperates from his swings.