To survive the bitterly cold months in Sons of the Forest, it's crucial to have a winter jacket. This item is essential for staying warm during chilly winter evenings and surviving the game. This walkthrough will guide you on where to find the Winter Jacket in the game Sons of the Forest.
---
Winter Jacket Location
In Sons of the Forest, you can obtain the Winter Jacket by visiting a tent located at the southwest corner of the island's abandoned campsites, near a stunning waterfall. The location is marked on the map below.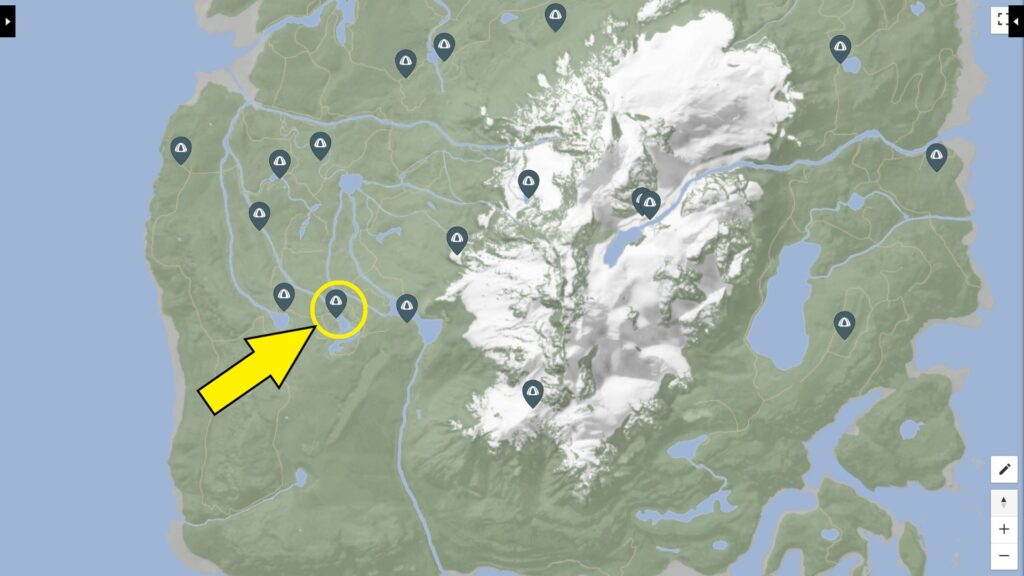 Locate the abandoned campsite on your GPS as shown on the map. The campsite is near the lake beside the mountains and in front of a stunning waterfall. There are two tents in red color, along with other items in the vicinity.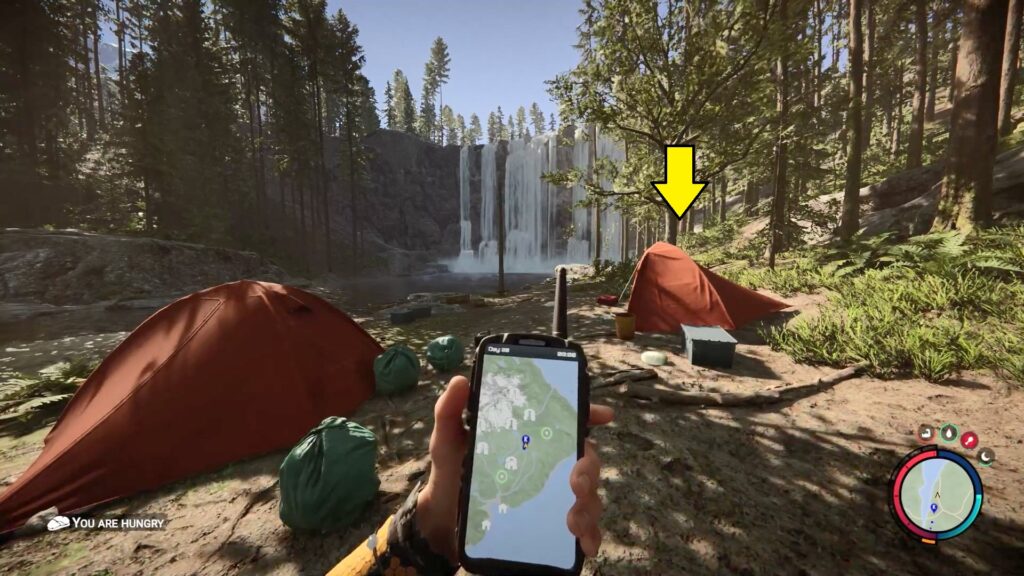 The Winter Jacket can be found next to a rotting corpse inside one of the tents.