All Minikits & Challenges in Lego Star Wars The Skywalker Saga
Lego Star Wars: The Skywalker Saga, which released on 5th April 2022, is a Lego-themed action-adventure game, which summarises all the 9 Skywalker series of star wars movies (1977-2019). There is a total of 9 episodes in the game with each episode consisting of 5 missions. In each mission, you can find 5 Minikits and can complete 3 level challenges. This guide shows how to get all the Minikits and Level challenges in all the missions in the game.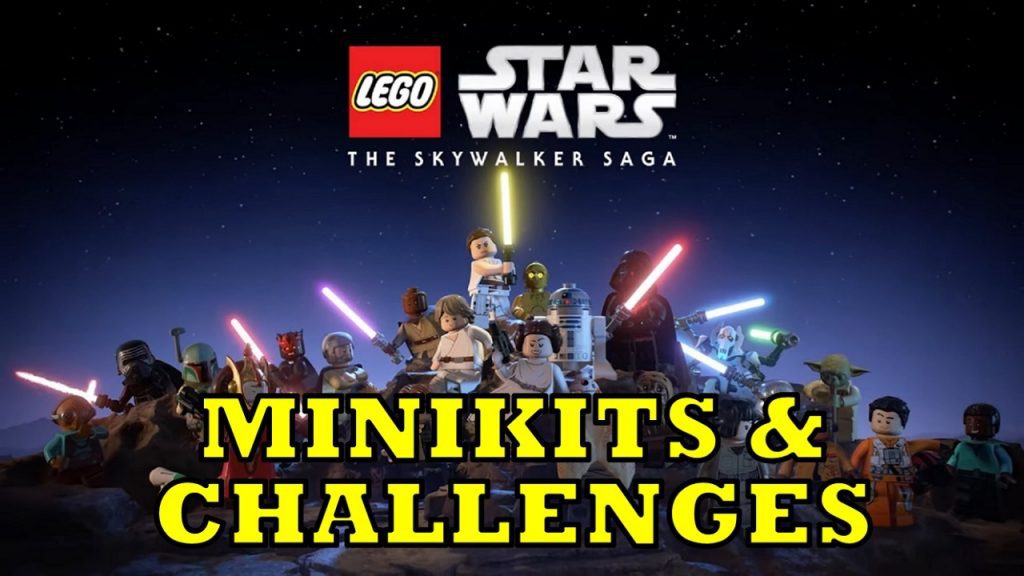 ---
Mission List: Minikits & Challenges
Episode I: The Phantom Menace
A Bigger Fish
Boonta Eve Classic
Better Call Maul
Outmanned But Not Out-Gungan-ed
Now This is Podracing
Episode II: Attack of the Clones
A Wrestle with Wessel
The Hunt for Jango
Droid Factory Frenzy
Petranaki Panic
The Battle of the Jedi
Episode III: Revenge of the Sith
Out for the Count
So Uncivilised
Droid Attack on the Wookiees
Senate Showdown
The High Ground
Episode IV: A New Hope
Boarding Party
Hunk of Junk
Best Leia'd Plans
This is Some Rescue
Stay on Target
Episode V: The Empire Strikes Back
Hoth and Cold
Assault on Echo Base
Never Tell Me the Odds
Hibernation Station
Revelations!
Episode VI: Return of the Jedi
A Plan to Save Han
The Copa-Khetanna
Endor the Line
The Chewbacca Defence
Fulfill Your Destiny
Episode VII: The Force Awakens
First Order of Business
Low Flying Garbage
Reap What You Solo
Starkiller Queen
Destroying Starkiller
Episode VIII: The Last Jedi
Dameron's Defiance
Master Codebreak-Out
No Snoke Without Fire
Chrome Dome Down
Ground A-Salt
Episode IX: The Rise of Skywalker
A Skip and a Jump
They Fly Now!
C-3P-Oh no
The Strength to Do It
Be With Me