God of War Ragnarok: Eastern Barri Woods Odin's Raven
This guide shows the location of Odin's Raven and how to get it in the Eastern Barri Woods area of the Vanaheim Region in God of War Ragnarok. Click here for Eastern Barri Woods complete collectibles guide.
---
Odin's Raven 1/1
I will explain the path from the location marked below, as you enter Eastern Barri Woods from Freyr's Camp.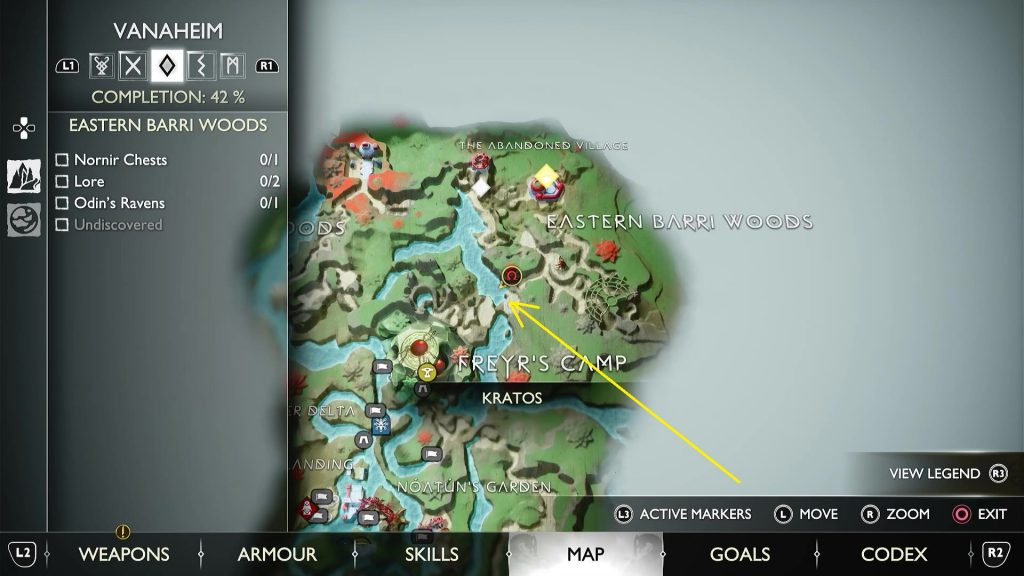 From the location marked above, crouch through the tree trunk on the north side of the area.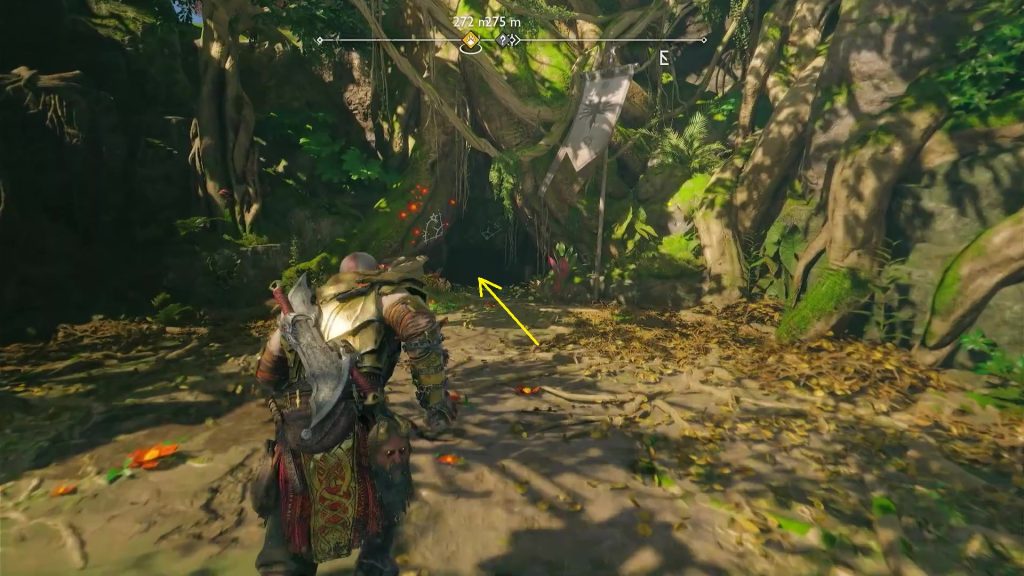 After coming out, continue ahead, and then take the path going right as shown below. As you approach the giant tree on the right side, turn around and look up to find the raven as shown in the pictures below.