This guide shows how to complete the objective "Enter the castle as the story unfolds" in the quest "Immernachtreich Apokalypse Part 1" in the game Genshin Impact 2.8. Immernachtreich Apokalypse is an Event Quest during the Summertime Odyssey Event.
Also Read:
Complete Guide: Immernachtreich Apokalypse Part 1
---
At this point of the quest, you have learned how Gaze of the Deep works and you have just entered the castle.
Move forward into the castle and go upstairs until you see another Gaze of the Deep mechanism. At this point, you have to repair the stairs in the castle. You will need to move the camera down and set the zoom to the maximum level.
Finally, connect the stairs to repair the bridge.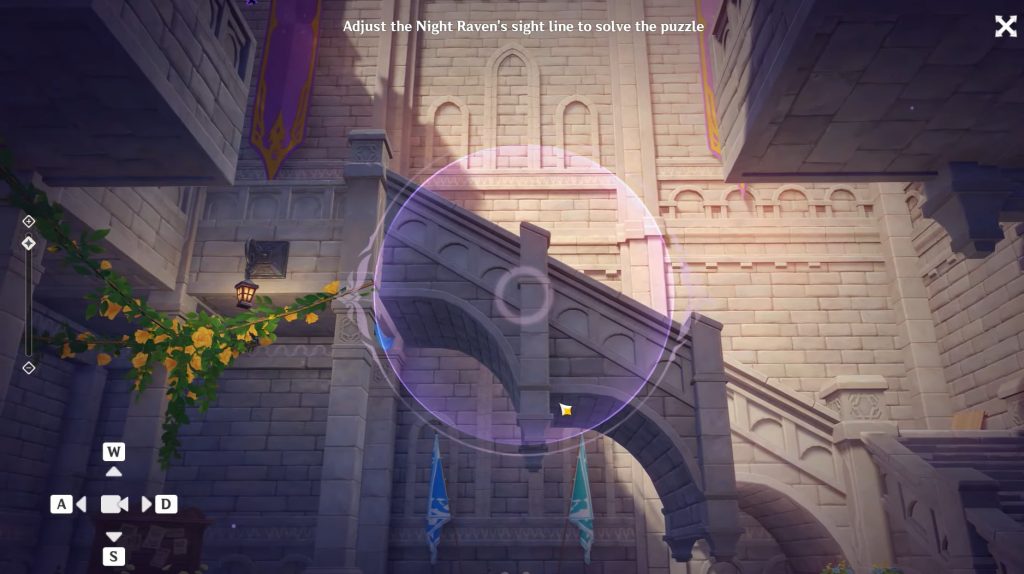 Go upstairs and use the elevator to ascend to the lower section of the castle. Interact with the same Gaze of the Deep mechanism. First, set the Zoom to a minimum.
Move up the camera to adjust. Zoom in slowly to connect the bridge.