This is the Gameplay Walkthrough of Five Nights at Freddy's Security Breach (2021). This guide will show how you can escape the Daycare with Freddy and get to the Recharge station in the mission "Escape the Daycare" of Five Nights At Freddy's Security Breach.
Also Read: FNAF Security Breach Complete Walkthrough
---
This mission starts after you have turned ON all 5/5 generators and meet Freddy outside Daycare after pressing the button near the daycare door.
Escape the Daycare with Freddy
As the mission starts you need to jump and hide inside Freddy before Chia catches you. Freddy tells you to go upstairs. From the daycare go left and take the stairs near the sign that says "Lobby". I have attached a screenshot for this.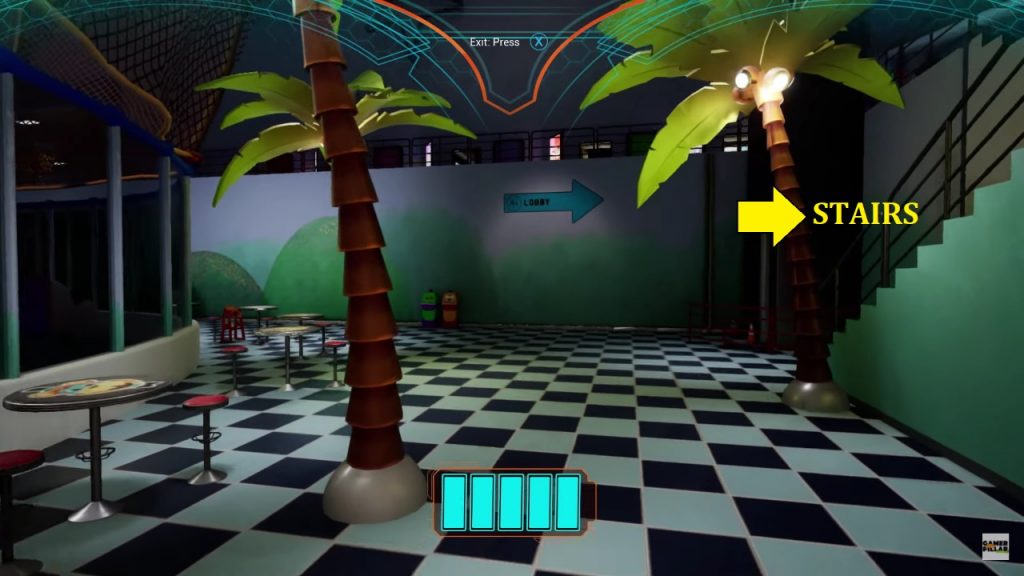 Get to the Re-charge station
Upstairs Freedy instructs you to go to the recharge station immediately. To find the Re-Charge Station, follow the arrow sign that says Lobby as shown in image below.
You only have five minutes to get back to the charging station. Go straight to the large TV screen and take a right turn as shown below.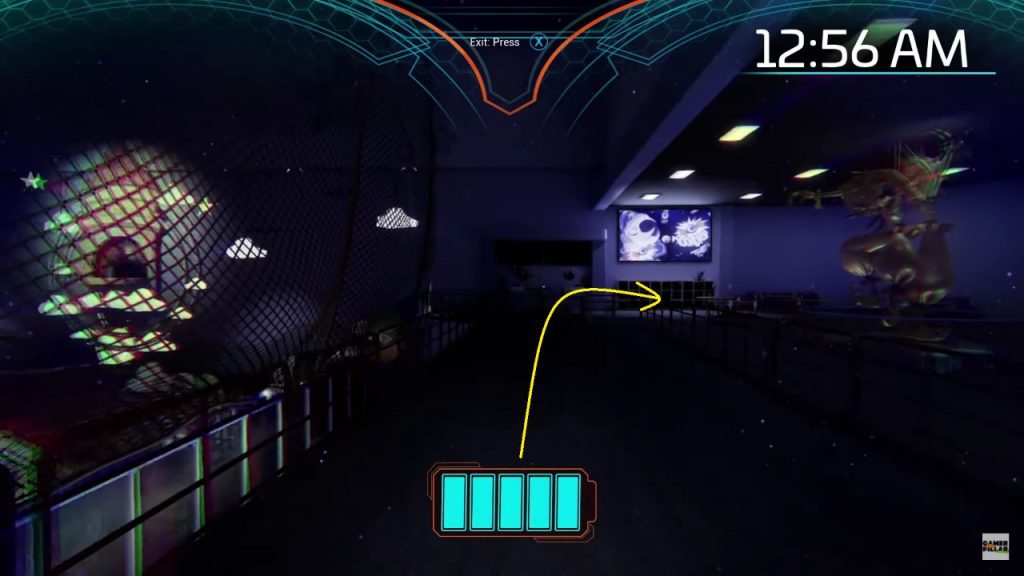 You will find a garage door with the sun, moon, and stars drawing on it as shown below.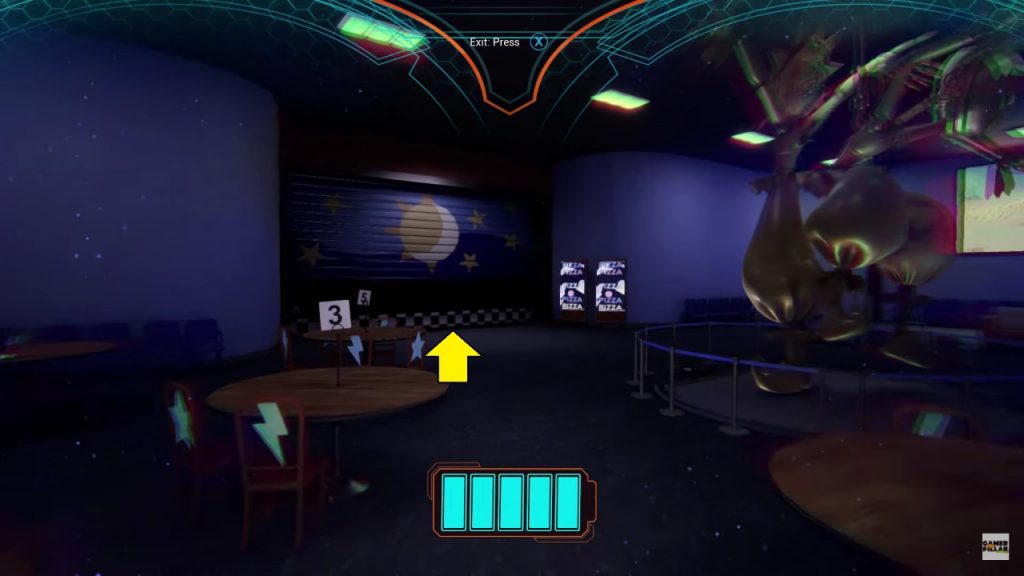 Enter inside the garage door and here you will see the Re-Charge station right in front of you as shown below.