This guide will show how to complete the objective "Find 9 Torg's Hideout" in the first bounty mission "Bounty: 9-Torg" of the game High on Life, released on 13 December 2022.
Read Also: Find 9 Torg's Base
---
The objective "Find 9-Torg's hideout" will start after speaking with the local fisherman at the dock. The fisherman will direct you to a distant Laundromat to find the hideout.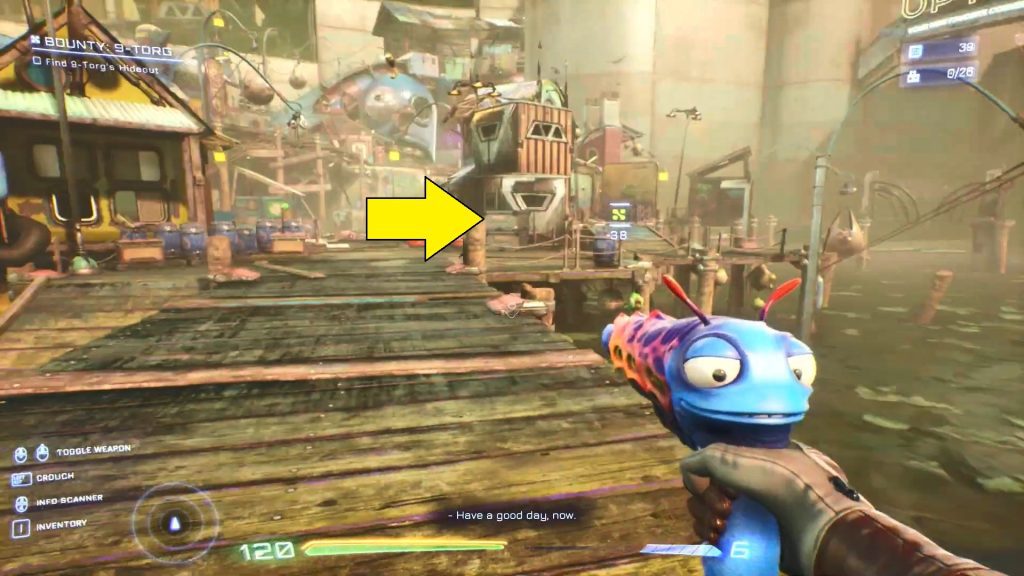 After speaking with the fisherman continue to follow the waypoint. The in-game tutorial will guide you on how to use Kenny's Glob Shot to shoot down a certain platform with goop to rotate the platforms and pave the way forward. Continue to follow the waypoint until the end.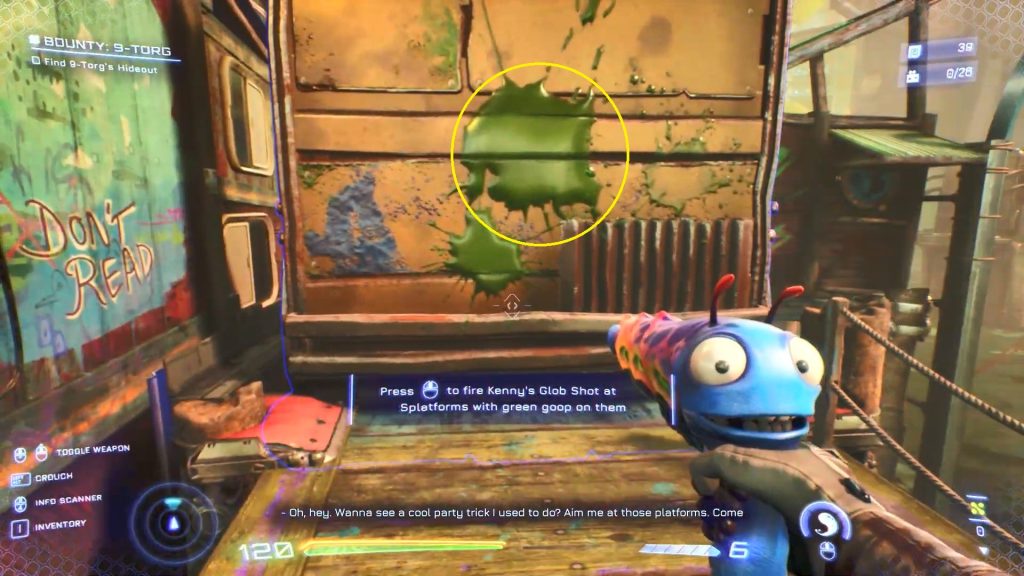 Here, you will see some ants at a distance on the right side. Use Kenny's Glob Shot on the metal sheet to make a platform to jump to the other side.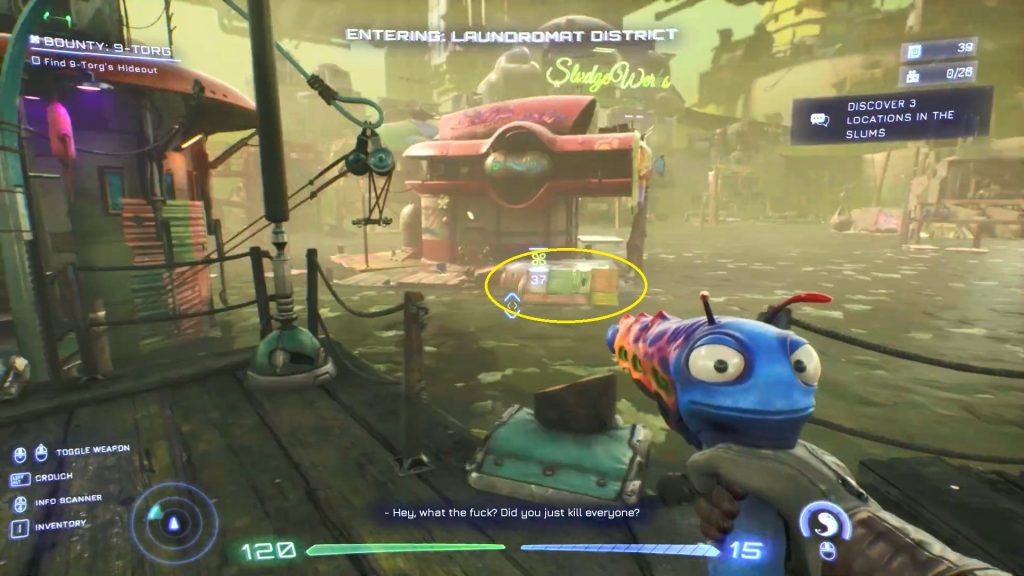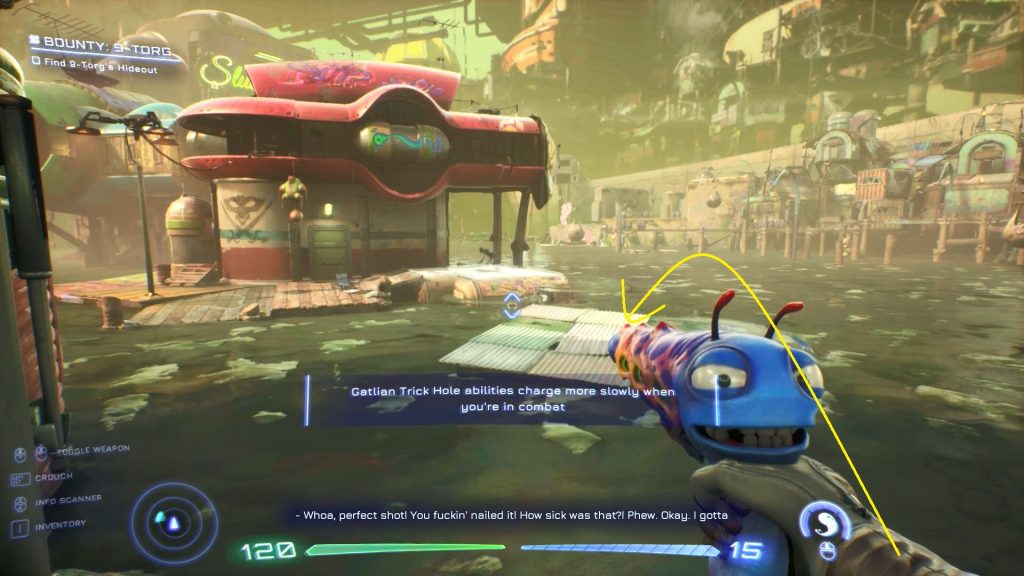 Defeat all the ants and then go to the left and jump two more floating platforms to reach the Laundromat which is the 9-Torg's hideout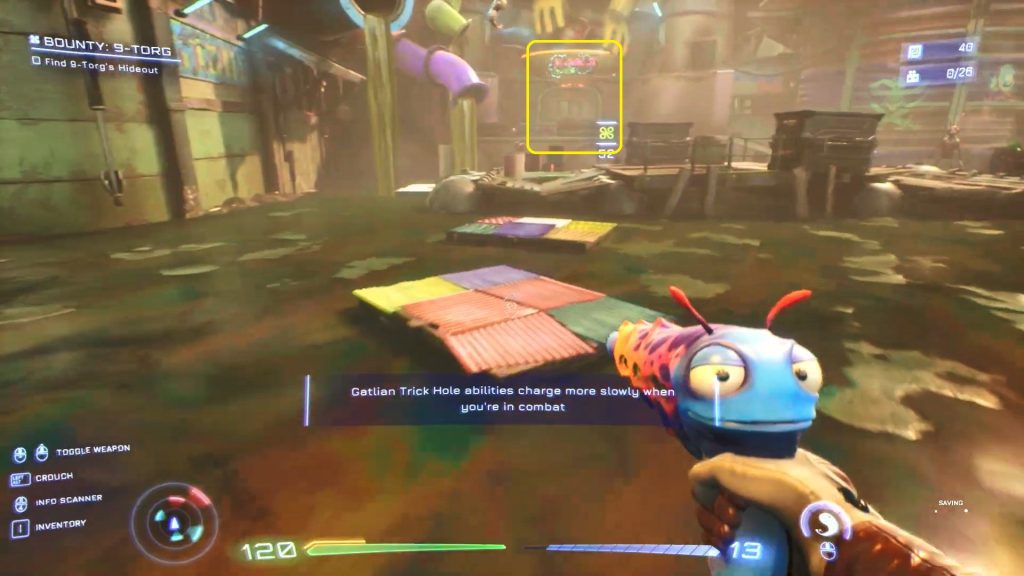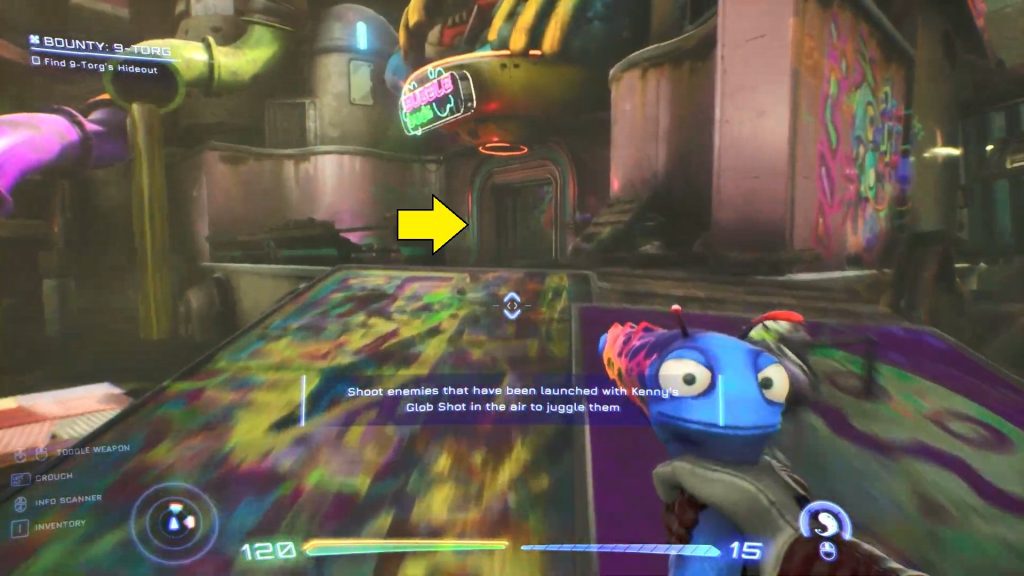 Inside the Laundromat, hear a conversation between two Ant Goons and inform them that you are the buyer for them to unlock the door.