THE RUNAWAY SON: Nier Replicant Quest
The Runaway Son' is a quest in Nier Replicant where you get the task to reunite an old man and his son that keeps running away. 
You need to speak with an old man at the south end of the Village's market. He is standing across from the blacksmith shop. He will assign the quest to search for his runaway son wearing a strange hat.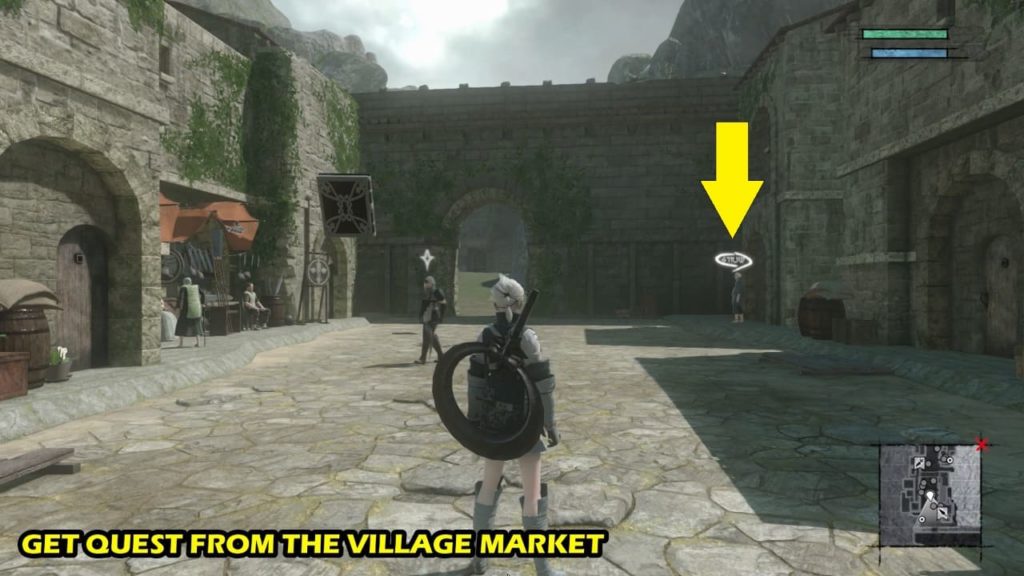 Where to Find Runaway Son in Nier Replicant
The first time, head to Seafront and look for a man near the fountain on the west side of town. The son wants to thank the Tavern owner for helping him, and requests you bring him 5 x Mutton and 3 x Goat Meat. You can get these items at Northern and Southern Plains. Take the meats to Seafront's Tavern. The Tavern Keeper won't be of help.
Head back to the Village to find the old man again, now he will send you back to Seafront again. As soon as you enter Seafront, talk to the man standing on the right side. He asks you to go Facade.
Nier Replicant Runaway Son Second Location
In Facade, head for the southwest corner, and look for Two Masked Persons to talk to. Have a chat with both of them, and they'll tell you about a man with a strange hat that's moved in recently and points you to a nearby house.
Speak to the runaway son again. He will cleverly distract you and leave town. Chase the runaway son across the desert. Eventually, you'll have to fight off a pack of wolves and you need to save him. At that point, the runaway will agree to return home.