This is the Gameplay Walkthrough of Five Nights at Freddy's Security Breach (2021). This guide will show how you can Find a Security Desk in the Daycare and Make a Distraction to get the Security Badge in the mission "Slide into Fun" of Five Nights At Freddy's Security Breach.
Also Read: FNAF Security Breach Complete Walkthrough
---
Find a Security Desk in the Daycare
This mission starts as you enter the Daycare. You will find yourself near the giant yellow-color Sundrop's statue as shown below. Freddy informs you that he is unable to reach you and asks you to check for Security Badge at Security Desk to let him in.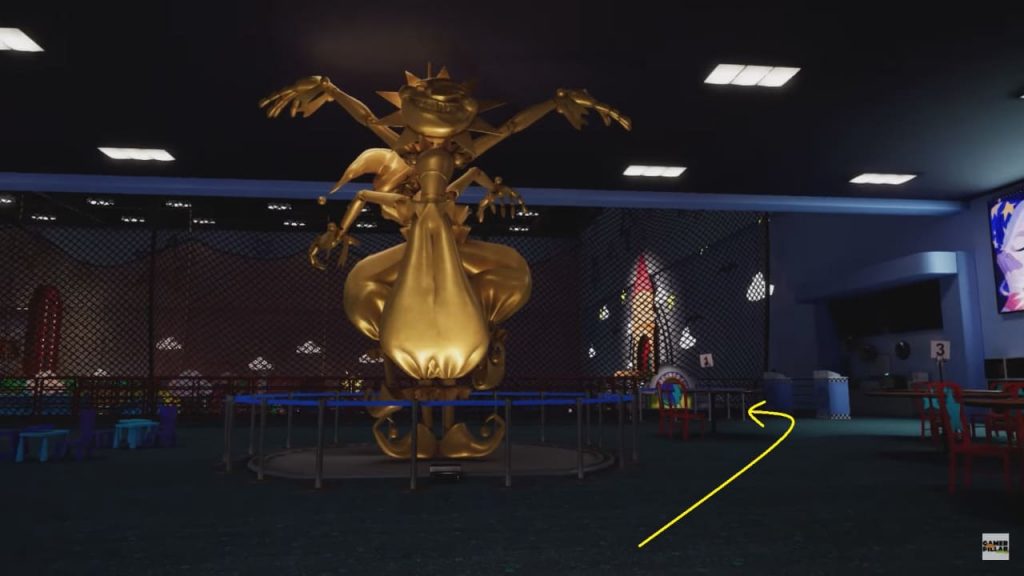 Go right from the statue to find a Space Hole Slide near the counter. Jump into the slide to emerge in a giant ball pit as shown below.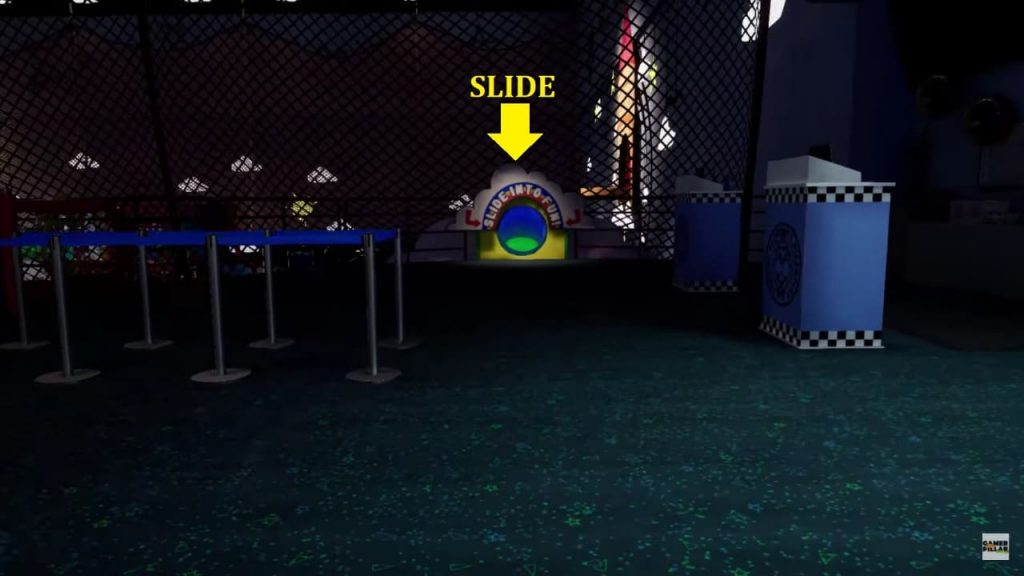 Here you will come face to face with an all-new animatronic named Sundrop as shown below.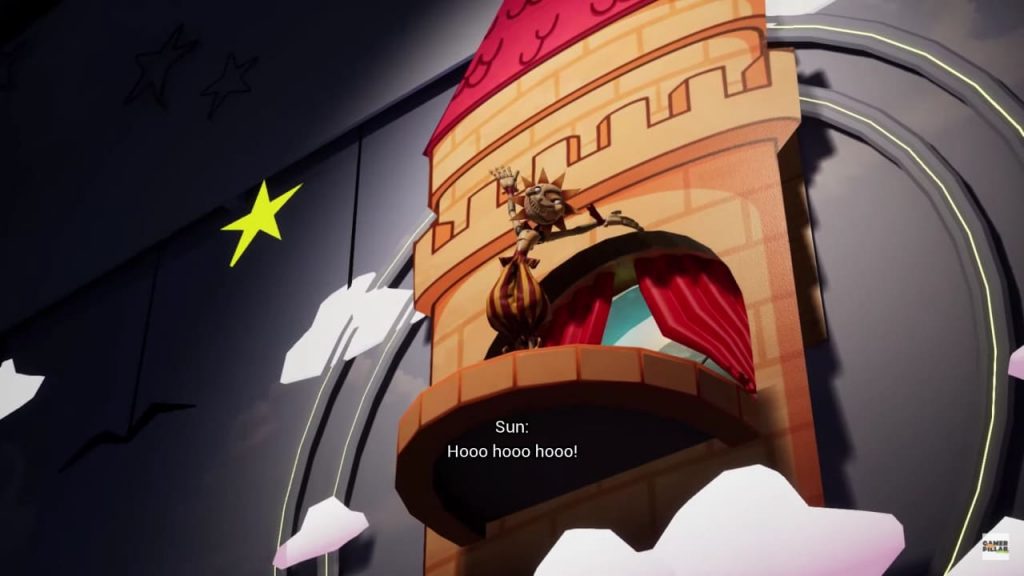 Make a Distraction
Sundrop will jump from a platform high above and come to talk. He won't let you go off easily. Here you need to distract him by knocking over the towers of cushions as shown in below image. Here move in a way to bring towers of cushions in between you and Sundrop and knock it. This will distract him and he will start cleaning the mess, giving you ample time to run toward the security desk next to the large wooden door.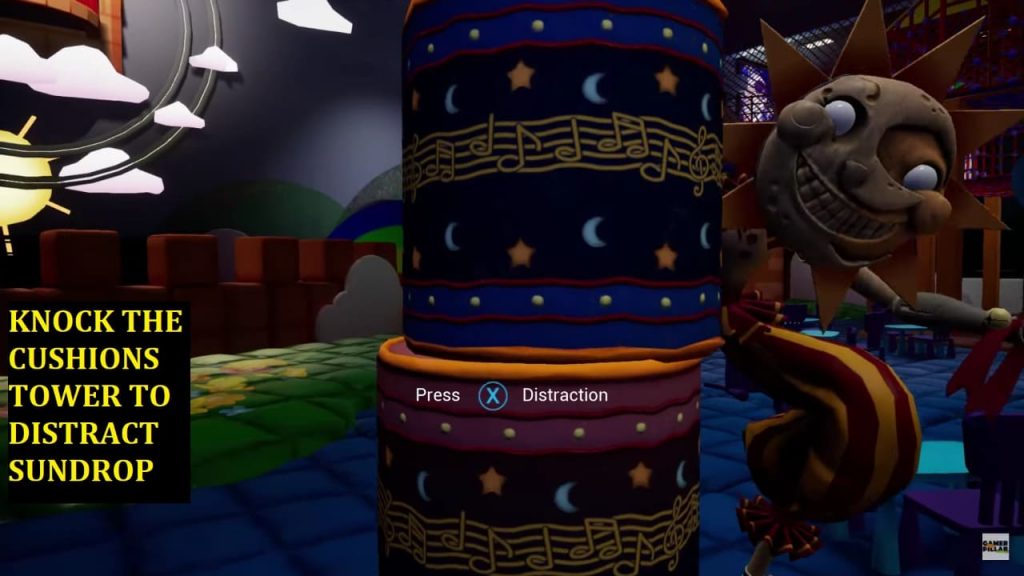 Get the Security Badge from the Security Desk
Once you reach there, interact with Freddy Fazbear's head on the wall to get the torch. Also, go ahead and grab the security badge off the desk. It's shaped like a small Freddy Fazbear head with a security hat as shown below.