Where to find The Ash in Assassin's Creed Valhalla
Clue #1: After defeating The Wren.
Clue #2: In Connacht between 'Lough Tuam' and 'Lough Rea', the clue is on a small ritual site (stone altar) with skulls.
Clue #3: Kiltober in Connacht. It is a small enemy outpost. The clue is on a table inside the tent.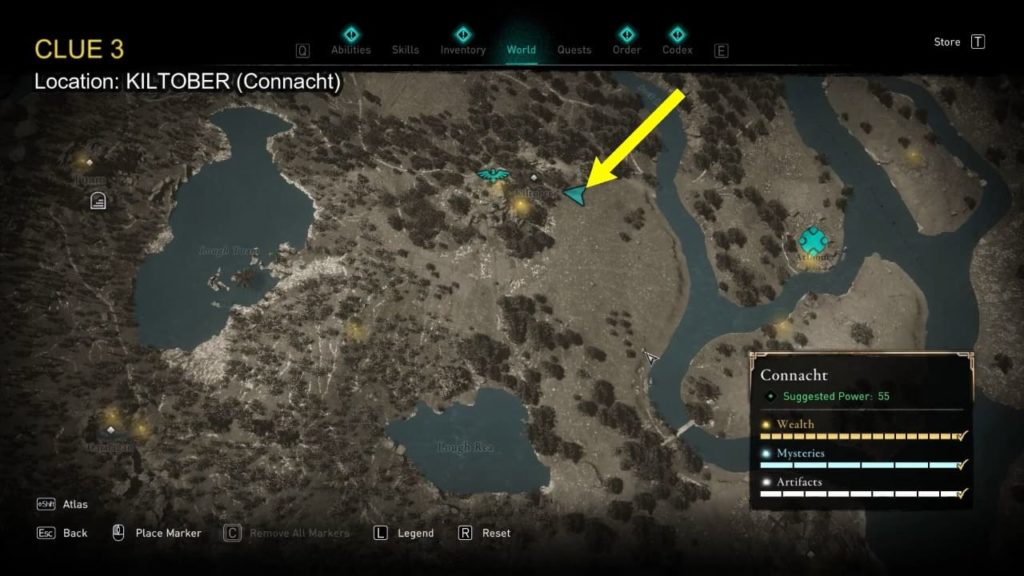 Where to find The Ash
Location:  Kesh Corann in Connacht.
Cummascach

 is The Ash. Use the Order Menu to 

track his location

 and assassinate him.

From the cave entrance climb up the ledge on the left. 

Once on top, there should be another cave entrance blocked by stone.

There are oil jars behind the barricade. Throw torches behind the barricade to blast the wall.

Once inside, climb down the ladders on the left and follow the cave path. 

Go through the crack in the wall on the right and then keep going through the tunnel The Ash.