Where to Find a Man with Golden Necklace: Despicable Man Quest
You can obtain the quest from a woman in the village market ( after getting Forest & Junk Heap fragments in the main story).
She is sitting across from the weapons shop in Village Market. The woman needs your help to locate her boyfriend who disappeared 5 years ago.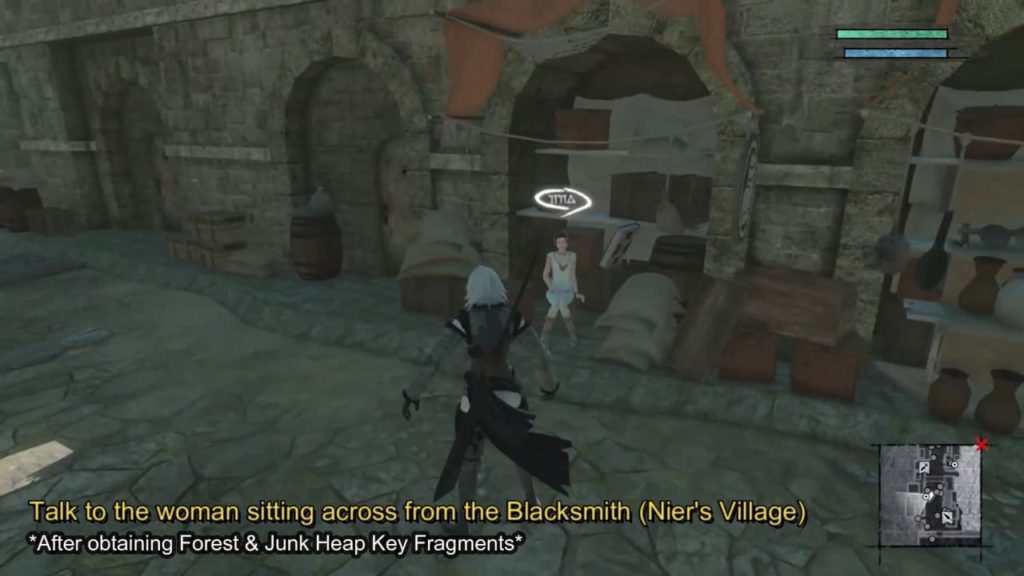 You have to speak with multiple people at different locations to get clues about the missing man.
Talk to the two guards at each gate of the Village. The first guard at the Southern Gate and another guard at the Northern Plain exit gate. Guard will inform you that some people have seen him heading to Forest of Myth.
As per the initial clue, head to Forest of Myth. Talk to a Villager near the big tree and He will say that last time someone saw him in the Seafront.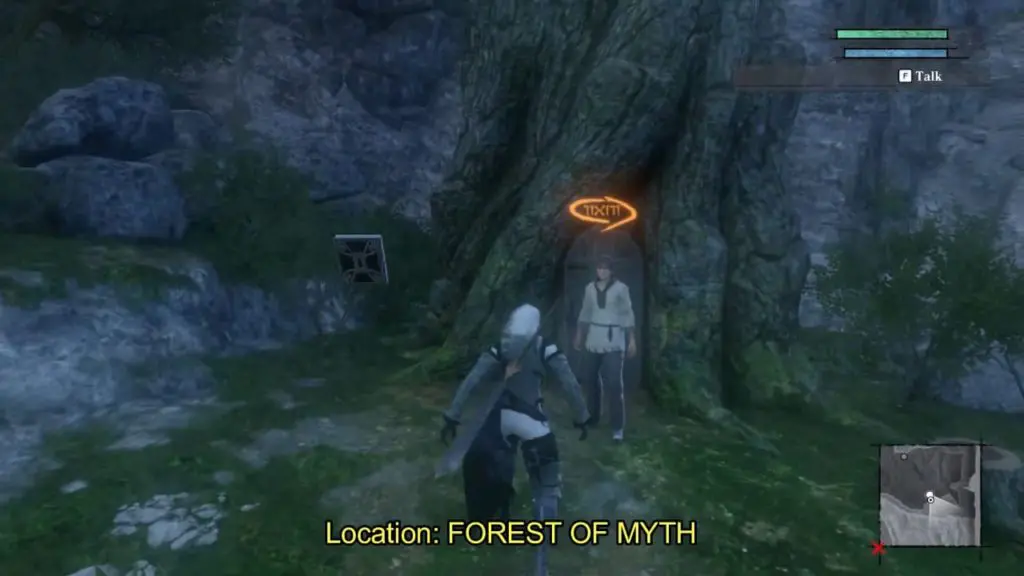 Now at Seafront, go to the easternmost wall after the fountain and talk to a woman standing by the barrel.
Next, interact with a man sitting directly above the Materials Shop. He will say that the last heard about the man going to Heap Junk.
Finally, go to the Junk Heap and speak with Gideon to know more about missing man.
Return to the woman in Nier's Village and inform that her boyfriend is died 5 years ago and to get your reward of 15000 Golds.