This guide will show you where to find all of the "Legendary Chests" in the area of "The Forbidden Sands" in God of War Ragnarok released on November 8th, 2022. There are 2 Legendary Chests in "The Forbidden Sands".
Also Read: The Forbidden Sands: All Collectible Locations | God of War Ragnarok
Note:
You will need the Spear to get all collectibles (It gets unlocked from Main Mission 10: Forging Destiny). 
Access to The Forbidden Sands is possible after Main Quest 6: The Reckoning
---
1) Legendary Chest (Jewel of Yggdrasil)
Go to Elven Sanctum as marked on the map and climb up and then enter inside.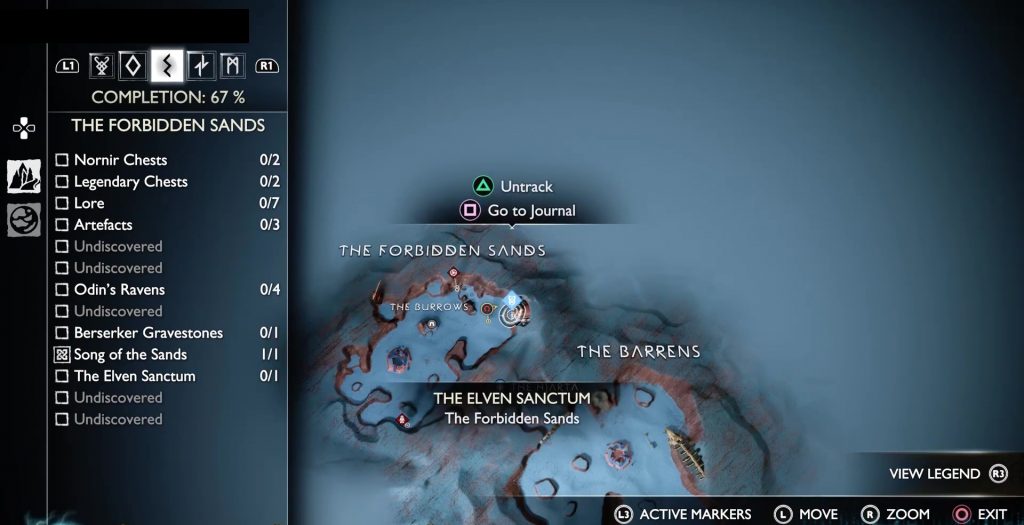 On the upper level, inside the Elven Sanctum.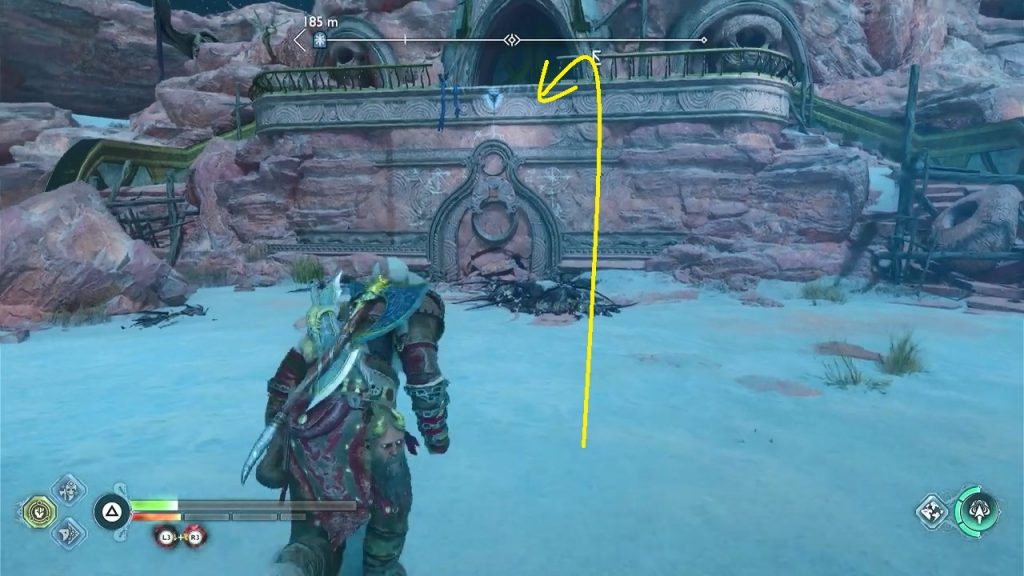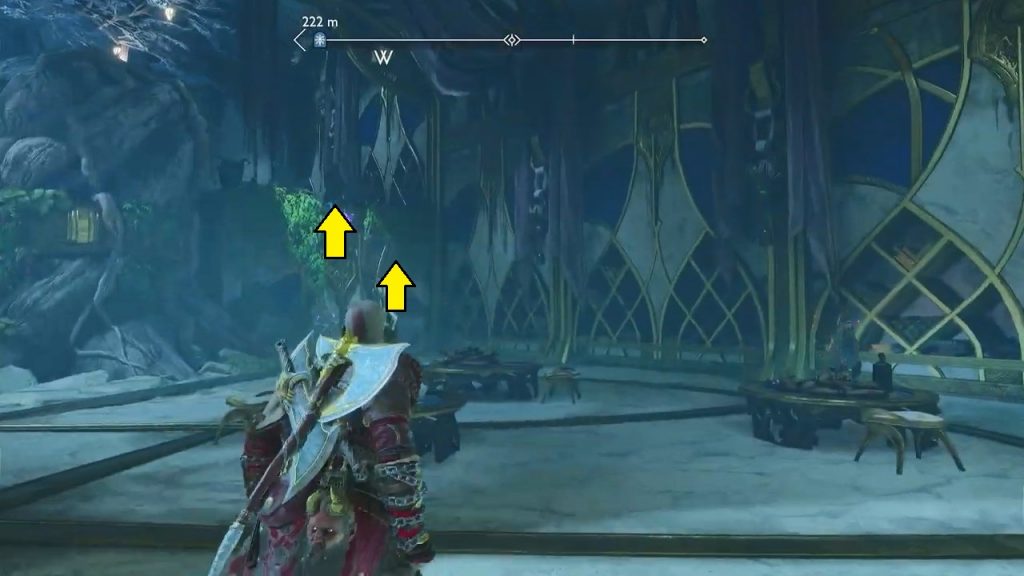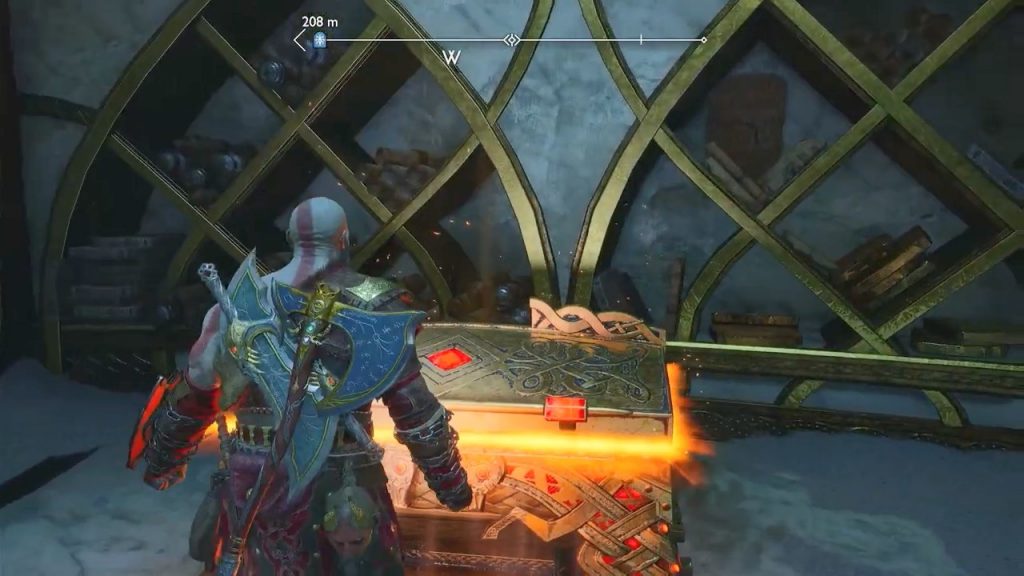 2) Legendary Chest (Hardened War Handles – Blades Attachment)
Travel to the region's southern edge. When you enter the cave, you'll notice two purple mirrors hanging from the ceiling.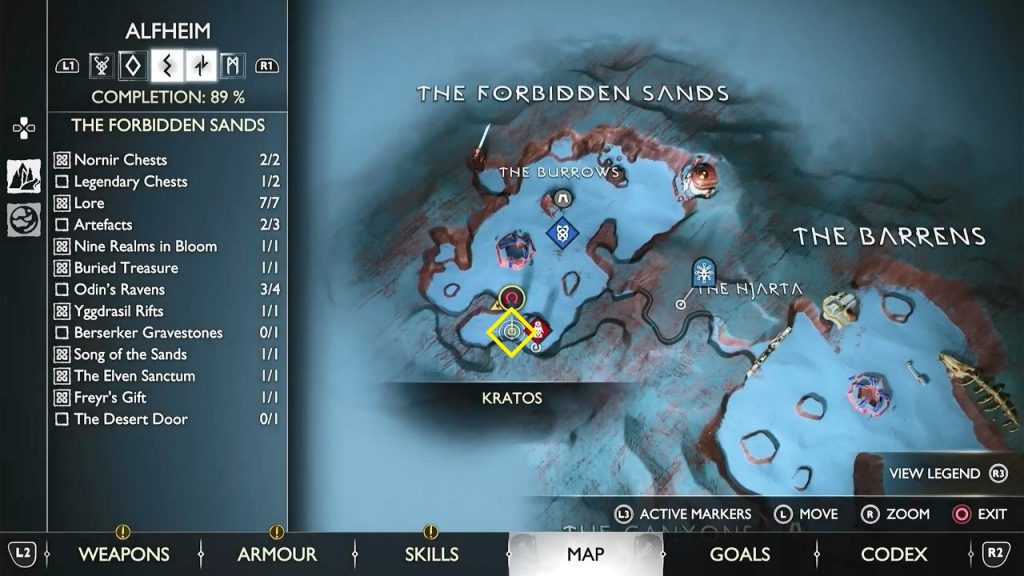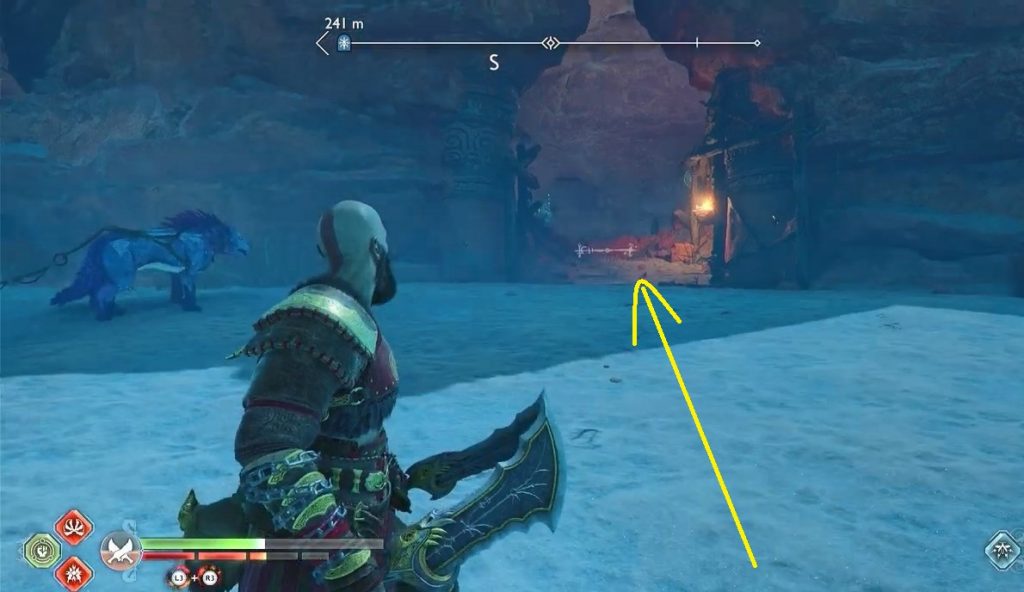 To get rid of the red sacks, use an axe on the right mirror. Then burn the vines on the left mirror with purple arrows.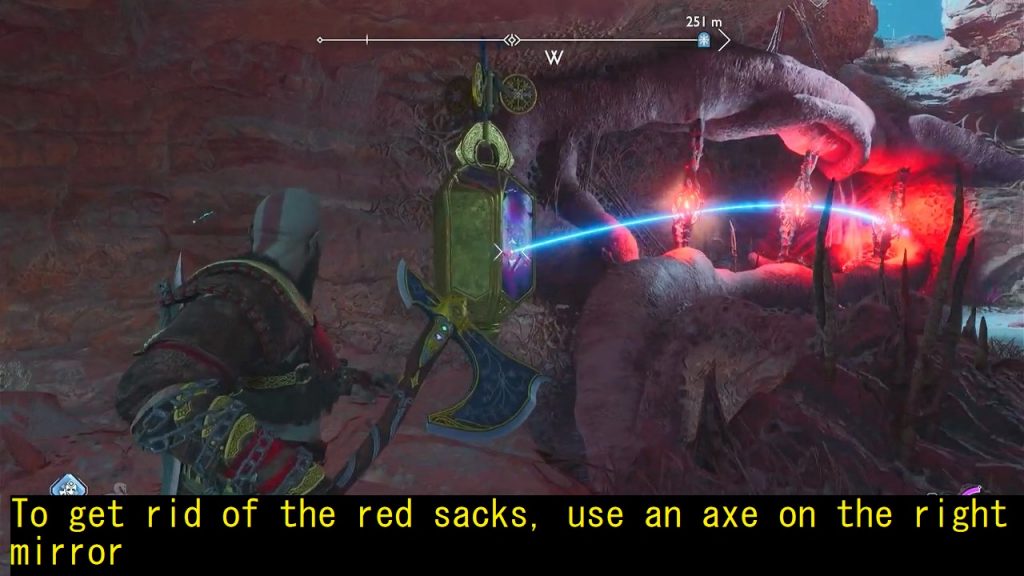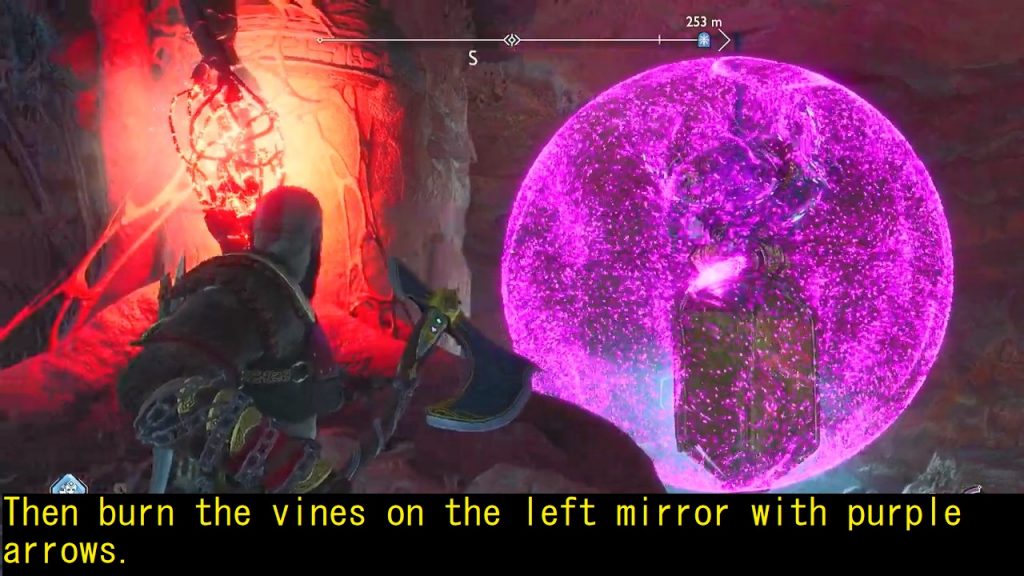 Then, turn the left mirror so that it faces the right mirror, and the right mirror so that it faces the red bags on the left. Throwing an axe at the left mirror causes it to deflect to the right mirror, which causes it to deflect toward the red bags, clearing the path.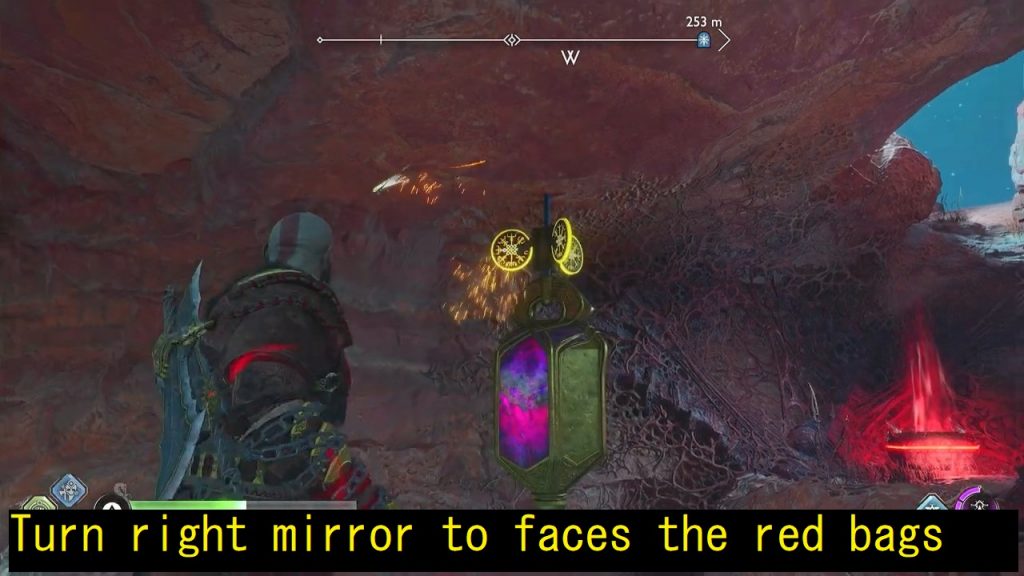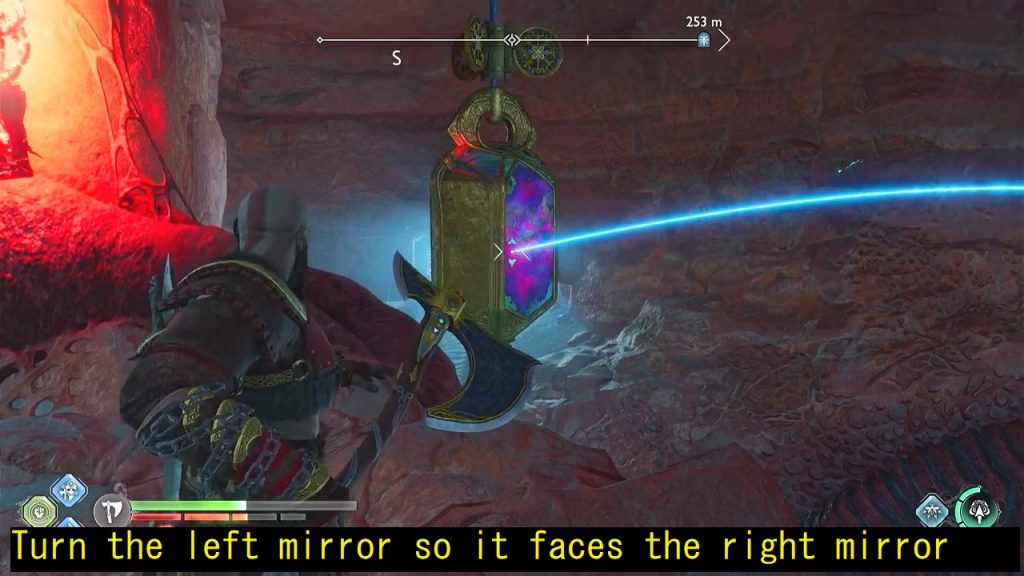 The legendary chest is underneath the red sacks.