This guide shows how to get the Legendary Chest in the Cliffside Ruins area of the Vanaheim Region in God of War Ragnarok.
---
Cliffside Ruins Legendary Chest (Mists of Helheim – Heavy Runic Attack)
The chest is near the drawbridge at the location shown in the picture below. Click here to see how to reach the location.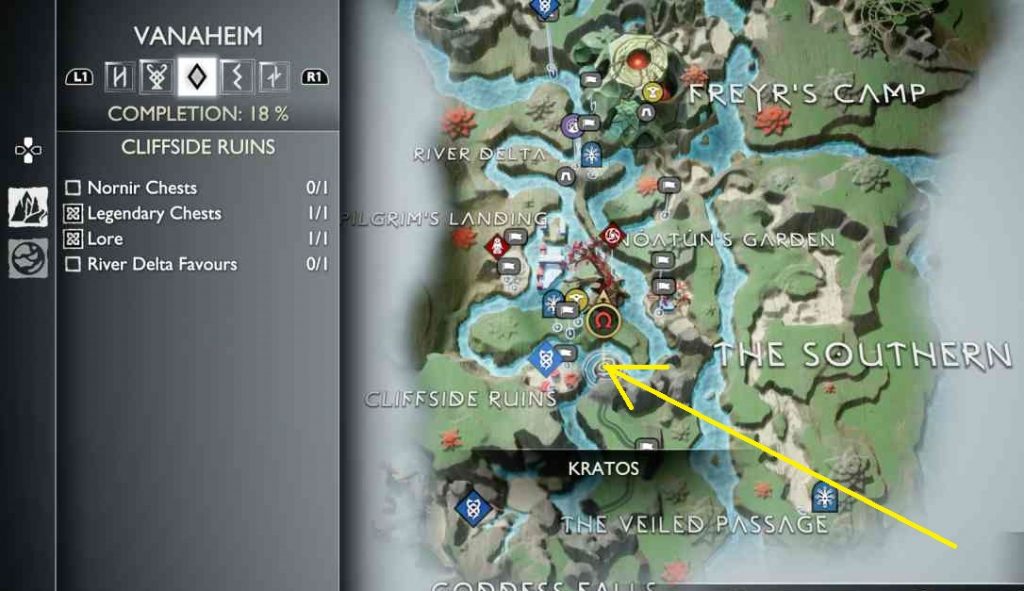 The path to reach the legendary chest is blocked with golden debris. There are a couple of explosive barrels at bottom of the golden debris. You will have to make use of these barrels to clear the path.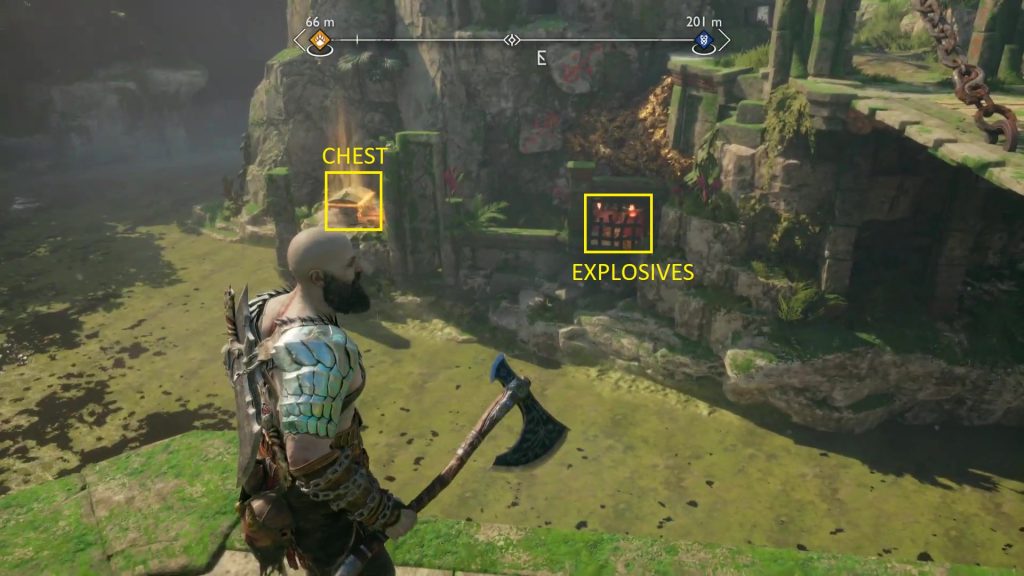 Shoot purple explosives between the explosive barrels up to the bridge as shown in the picture below. Now move near the arrows as shown in the second picture below and hit one of the purple arrows with your blade, causing an explosion. This will make the barrels explode, destroying the golden debris. This will clear your path. Now climb down and open the legendary chest to get Mists of Helheim.