Stranded Graveyard is the first area you come into as Elden Ring starts. This guide shows the complete guide of the Stranded Graveyard, including all the items and puzzles.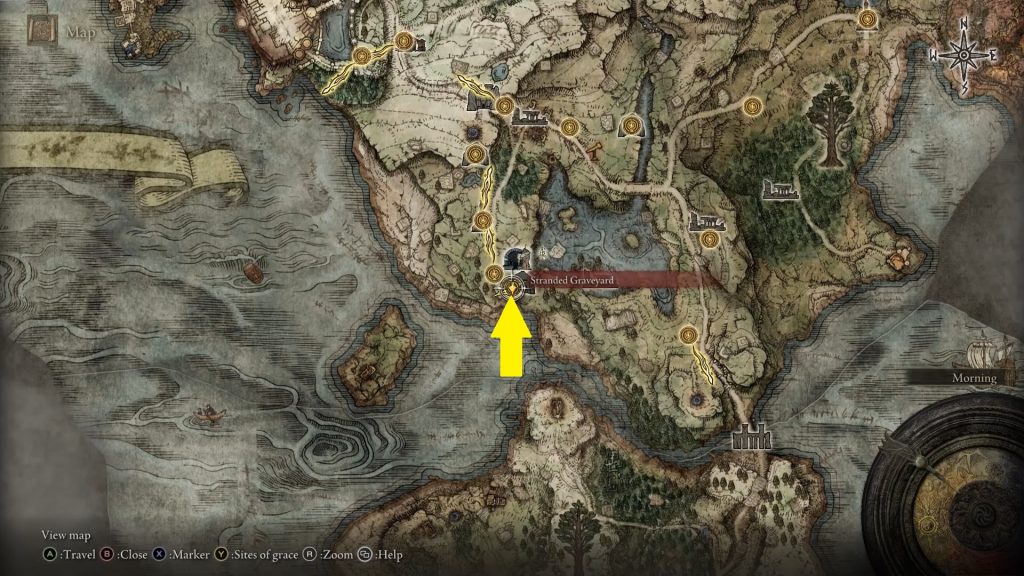 ---
Strength x1 Item
At the start of the area, jump down the pit on the right side as shown in the picture below. The cave ahead is the training area. Go through the entire training area to reach the item at the end.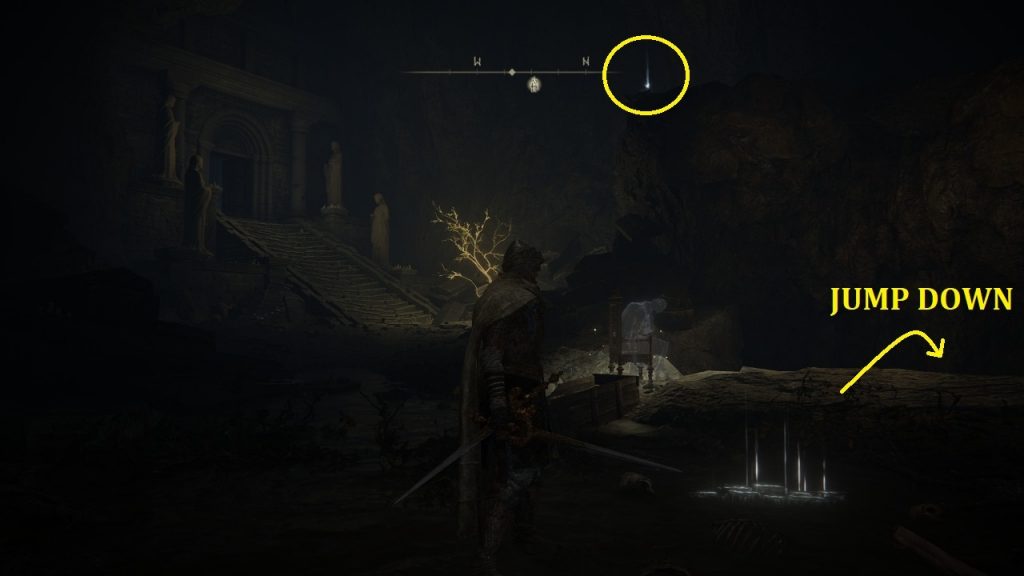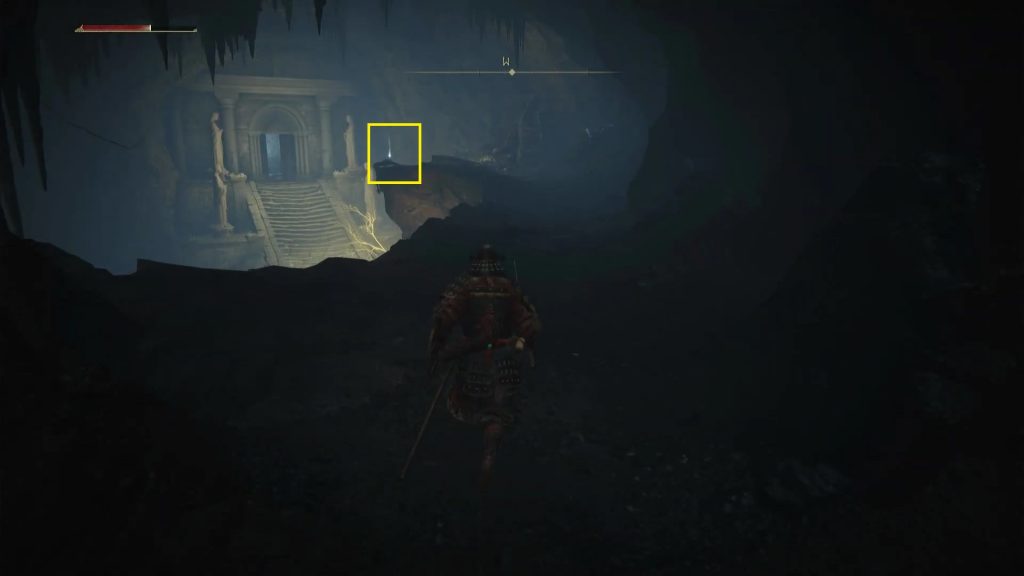 ---
Tarnished's Furled Finger & Finger Severer
You will find Tarnished's Furled Finger and Finger Severer near the site of grace in Stranded Graveyard as shown in the picture below. These items are required for co-op. Click here to see how to co-op in Elden Ring.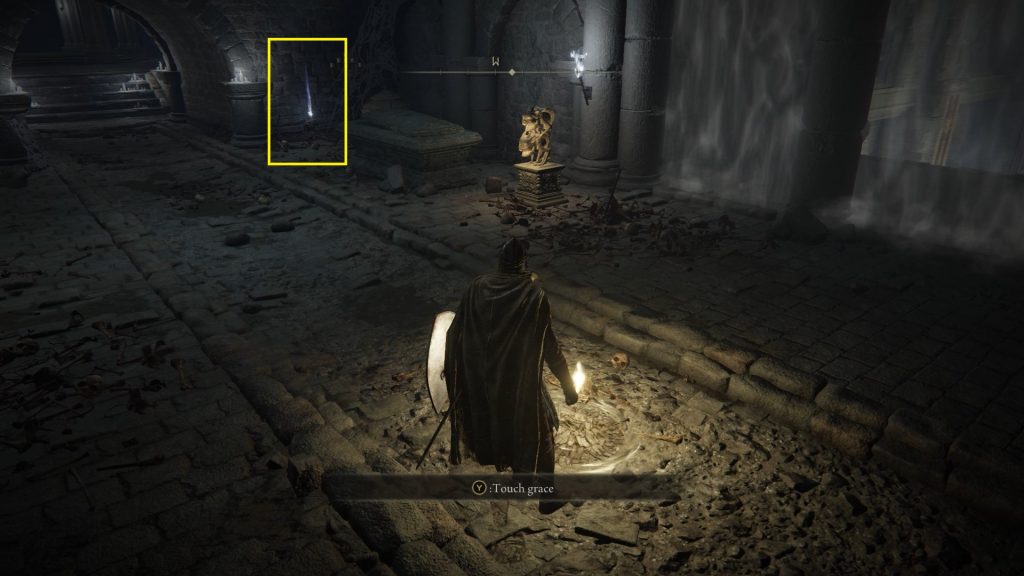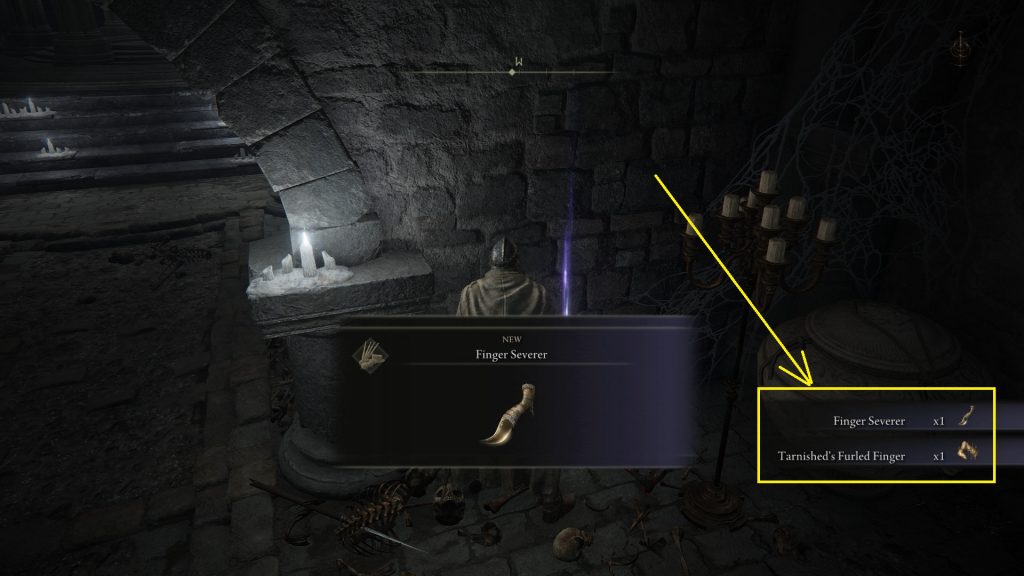 ---
How to open the Mist Door in Stranded Graveyard
In front of the Stranded Graveyard's site of grace, you will see a mist wall blocking the path as shown in the picture below. You will need 2 Stoneswords Keys to clear the path. Click here to see the location of early game Stoneswords Keys. Once the path is clear, proceed to reach Fringefolk Hero's Grave dungeon, which contains a few powerful secret items. Click here to see the complete guide of Fringefolk Hero's Grave.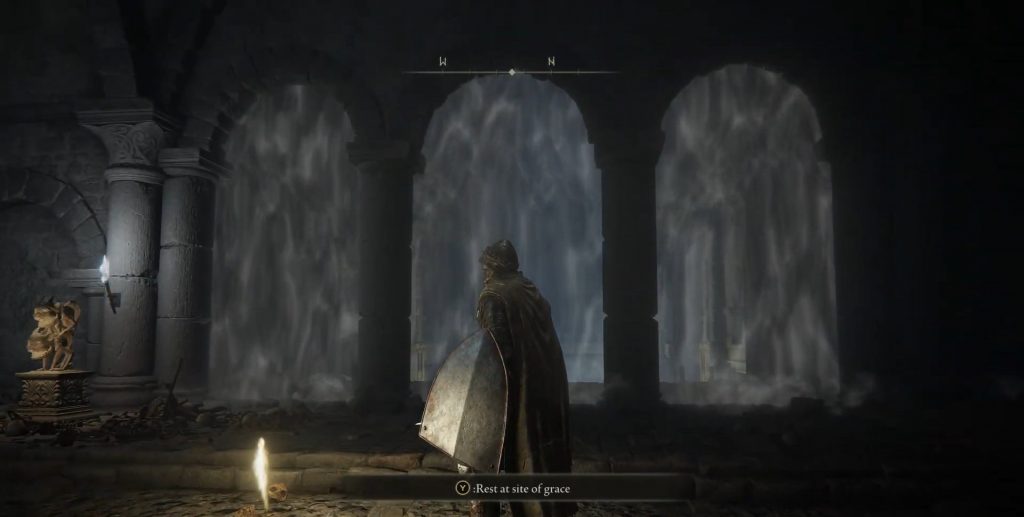 ---
Haligdrake Talisman
You can also see an item at the starting location in Stranded Graveyard as shown in the picture below. To get this item, you will need to go into a cave outside of this area.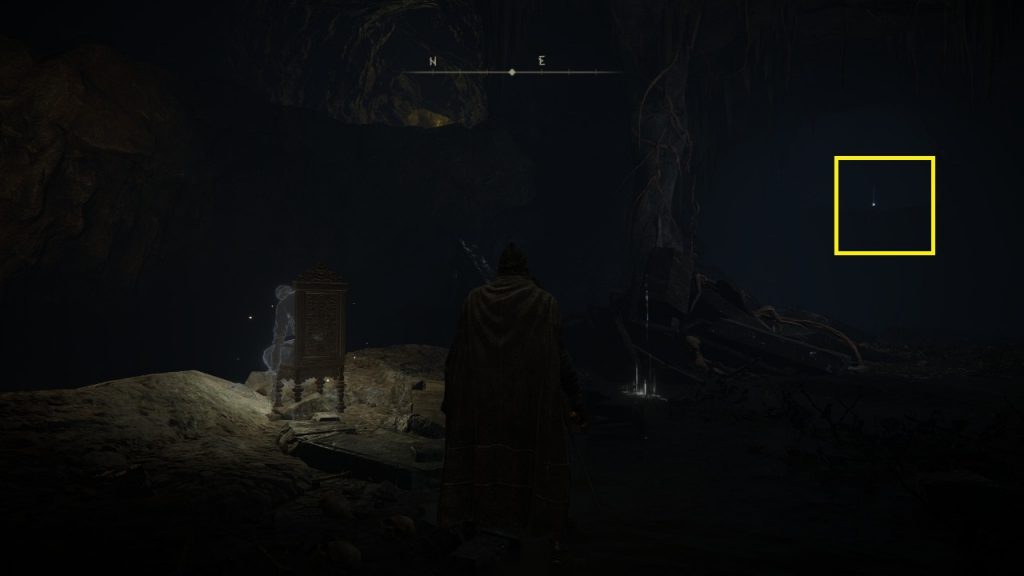 Go to the cave on the beach on the southwest side of Limgrave. You can go to this beach by jumping down from the cliff.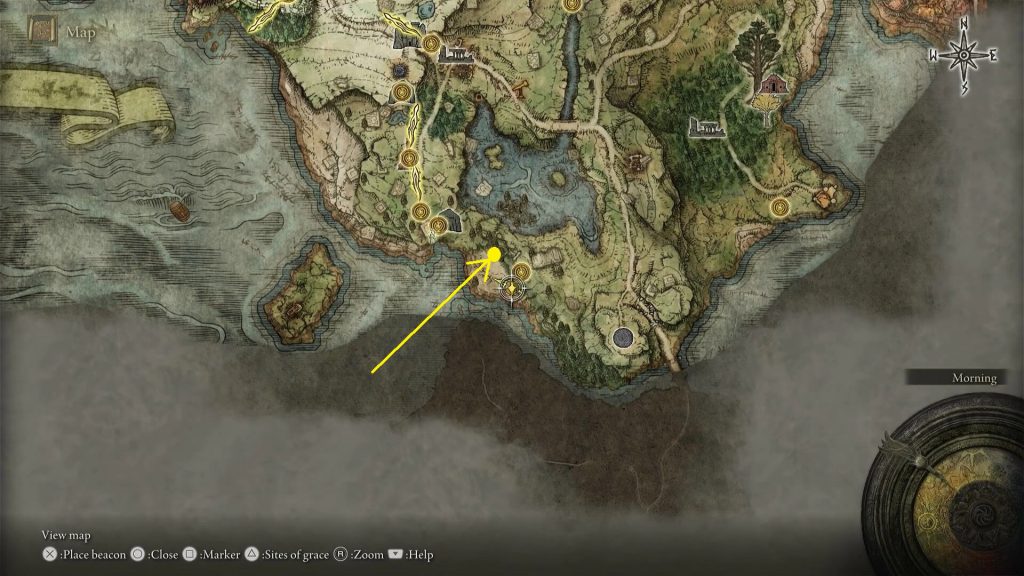 Enter the cave on this beach as shown in the pictures below. At the end of the path inside the cave, you will be able to pick up the Haligdrake Talisman, as shown in the third picture below.