This article shows how to complete Chisato's letter World Quest. This quest location is in Inazuma city in the Inazuma region introduced in Genshin Impact 2.0 update. Chisato's letter World Quest is available after you complete the Ritou's Escape plan quest that is also included under the Archon Quest Act 1: The Immovable God And The Eternal Euthymia.
Description: In exchange for Chisato's assistance in getting players to leave Ritou. She asked players to hand over a letter to her lover, Kujou Kamaji, in exchange for a Travel Permit for the Inazuma region.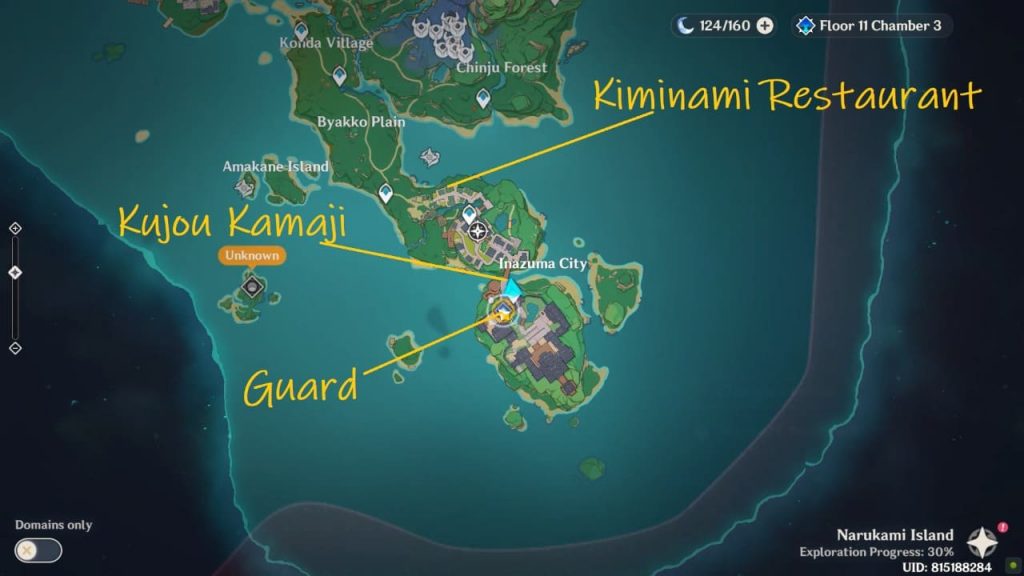 Give the letter to Kujou Kamaji
You first head to the gate of the Tenryou Commission and speak to the Guard name Sanada. There are multiple guards near the stairs, I have marked guard and location for reference.
Conversation: " Sanada tells if the letter is really from Ms. Hirangi Chisato's then Traveller should talk to master Kamaji directly and he has been walking near the bridge recently."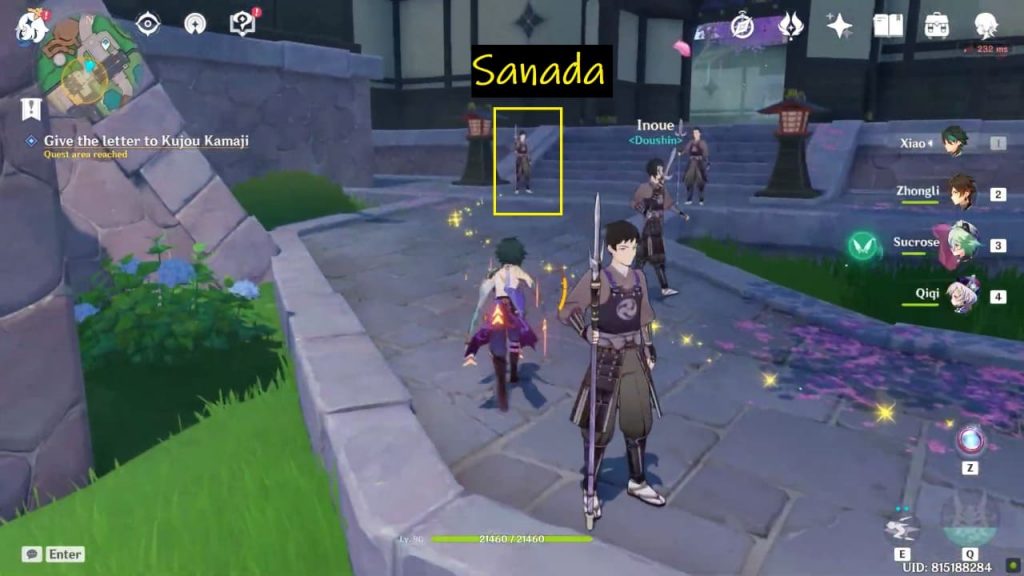 Find Kujou Kamaji
You can find Kujou Kamaji is roaming near the bridge, facing the beautiful Cherry Blossom tree. I have marked the location on the map. Kujou Kamaji asks you to wait at Kiminami Restaurant so that he can get you a travel permit and a gift for Ms. Hirangi Chisato.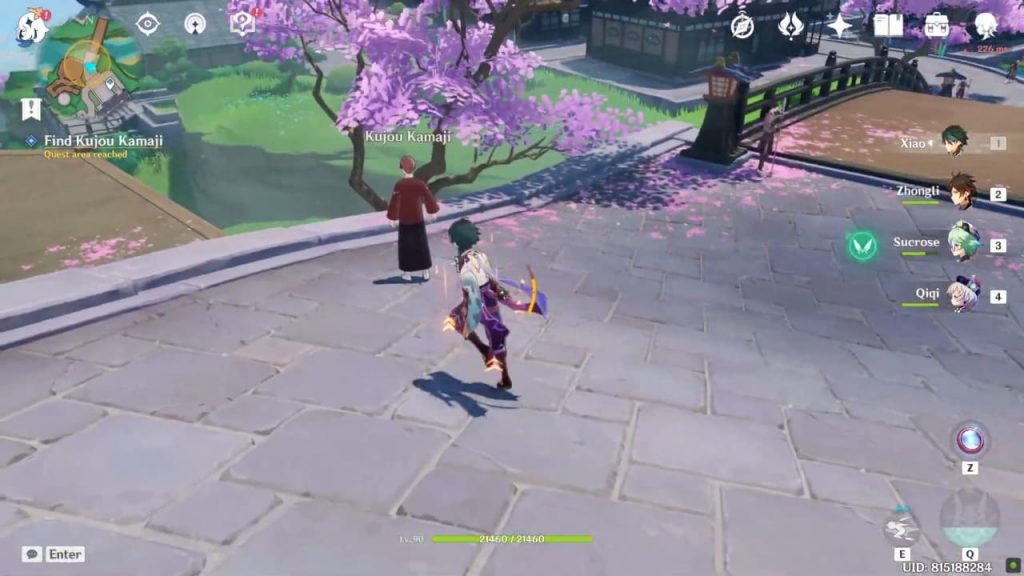 Go to Kiminami Restaurant to collect the snacks
Now your next objective is to reach Kiminami Restaurant and wait there so that Kujou Kamaji can bring the Inazuma Travel Permit. Head to the Kiminami Restaurant which is located in the northern part of Inazuma city. At the restaurant, you will receive Inazuma Travel Permit, Kujou Kamaji's Letter, Snack Box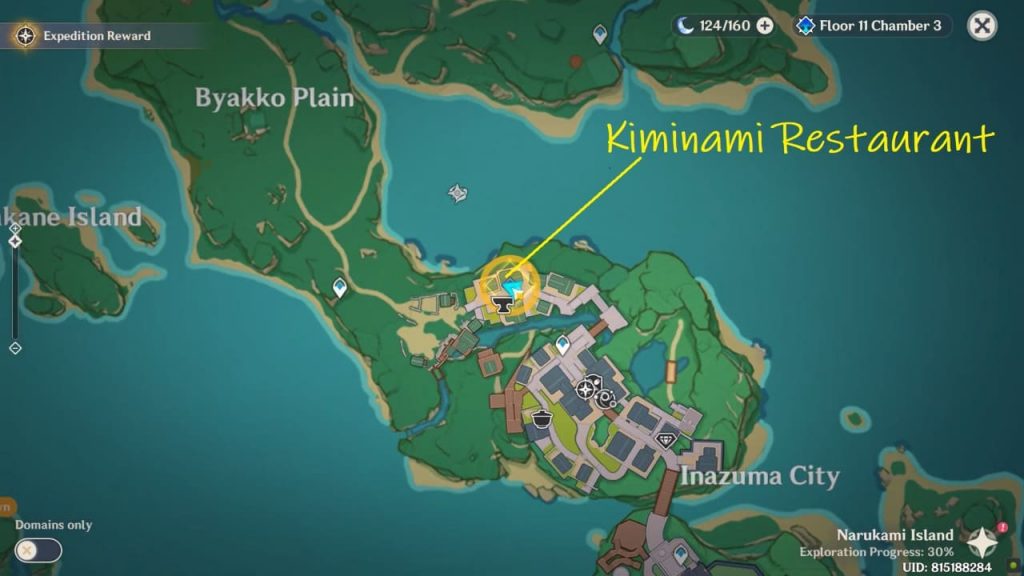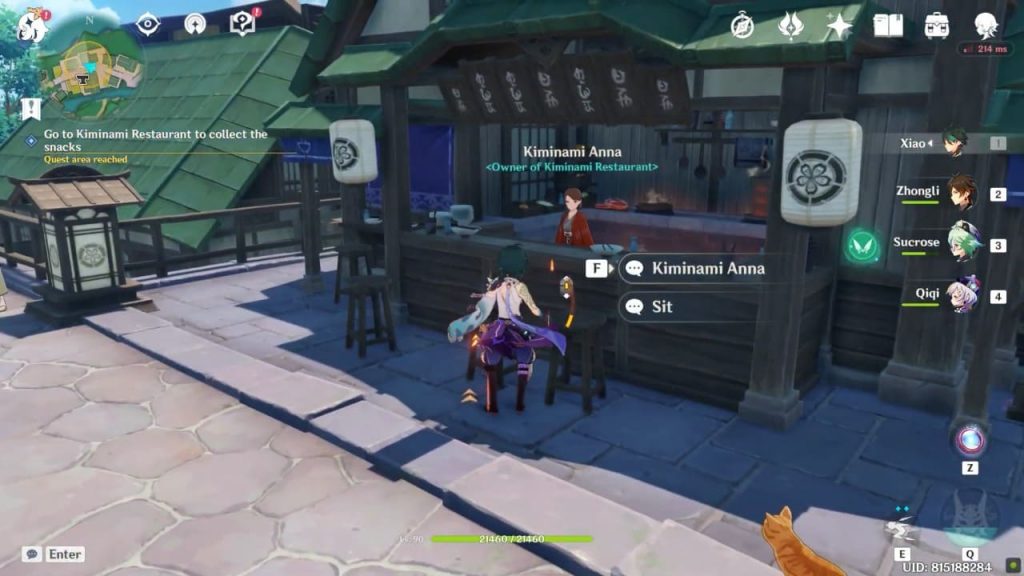 Report back to Hiiragi Chisato
Talk to Chisato and hand over the snack box. I have indicated the location on the map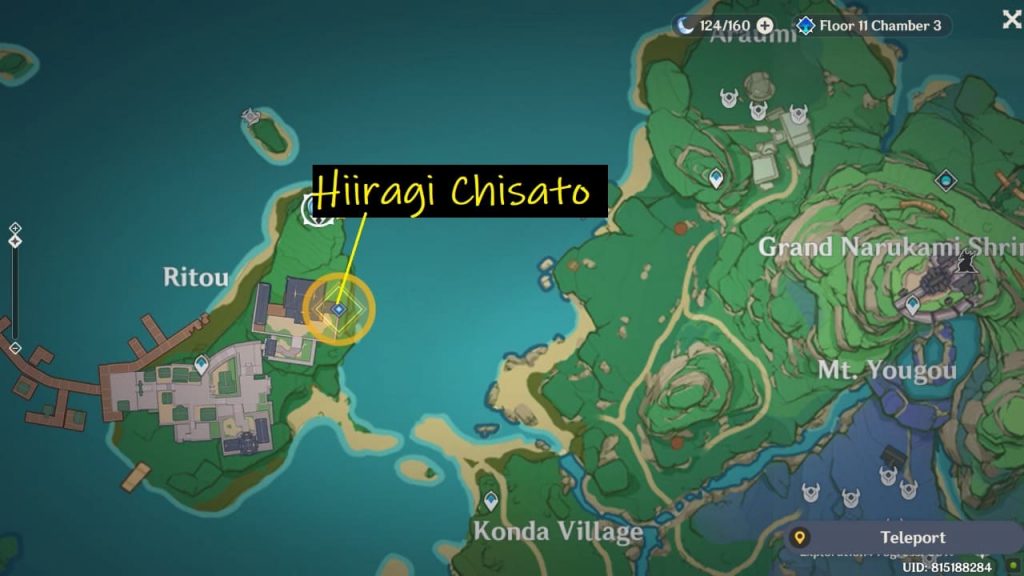 ALSO READ
Araumi Cleansing Defilement Barrier Guide & Sacred Sakuna Cleansing Ritual
Hayashi of Tanuki in the Forest World Quest – Chinju Forest Destroy the Barrier Puzzle
Cleansing Defilement: Complete the Sacred Sakura Cleansing Ritual Puzzles
Sacrificial Offering: Destroy the Barrier Shrine Puzzle
Orobashi's Legacy Part 1
Orobashi's Legacy Part 2
Orobashi's Legacy Part 3