The Gourmet Supremos: On The Road is a World Quest in Inazuma for Genshin Impact and 4th in the series of The Gourmet Supremos. This is a tutorial on how to finish The Gourmet Supremos: On The Road is launched after completing all Gourmet Supremos series quests.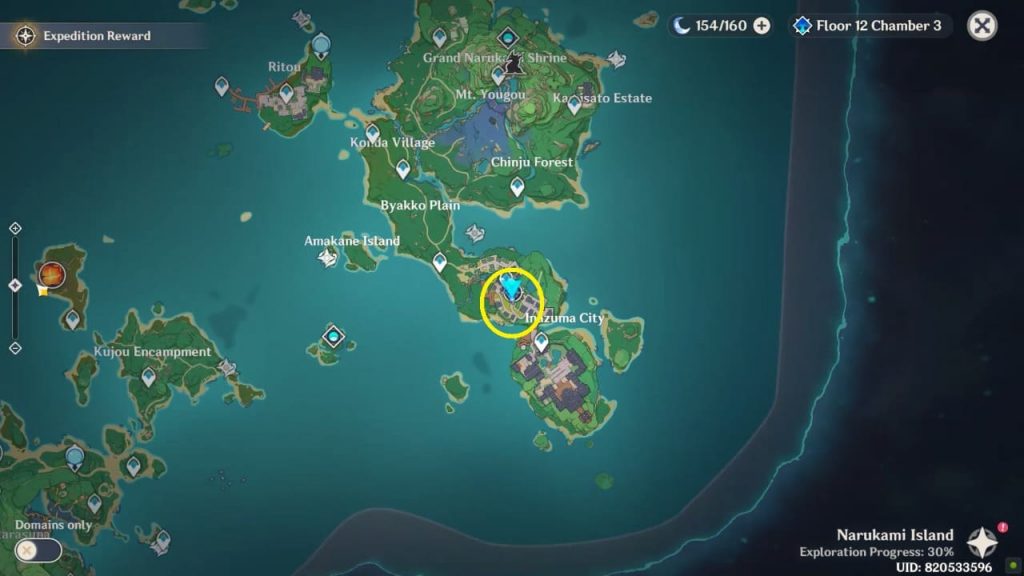 Location: In Inazuma City. I have marked the location on the map for reference.
Description: Xudong want to cook something special with the local ingredient of Inazuma City. To keep the freshness of the food they are planning to collect the ingredient from the forest north of the city. We would like you to join him in search of the ingredient as there are some demons in the forest.
Go to the designated location to find cooking Ingredient
The location of the forest is marked on the map as shown in the above picture. The location is south of Chinju forest. There is a fast travel point and you can use it.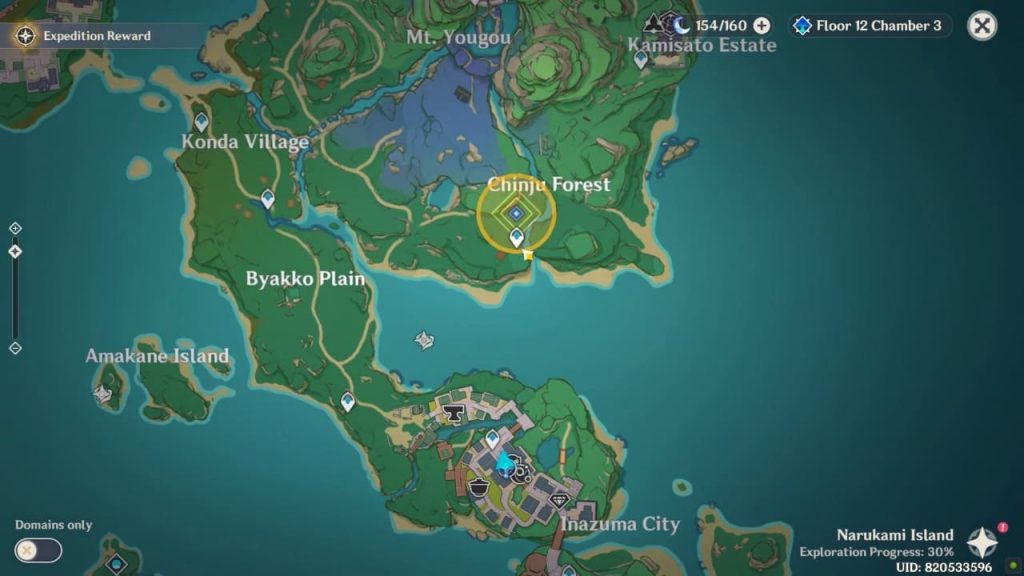 Explore further and find cooking ingredients
Once you are in the forest you need to explore the forest. Head to the left as shown by the objective marker to find a group of people sleeping
Talk to the people in front of you
Near the sleeping people, you will find a person name, Kamei Munehisa. He is an ex-samurai of Shogunate. He often comes to the forest for food. Today he has noticed few demons wandering around and he has killed a few of them and the rest demons should not bother us now. He also tell that we can look for food in the area.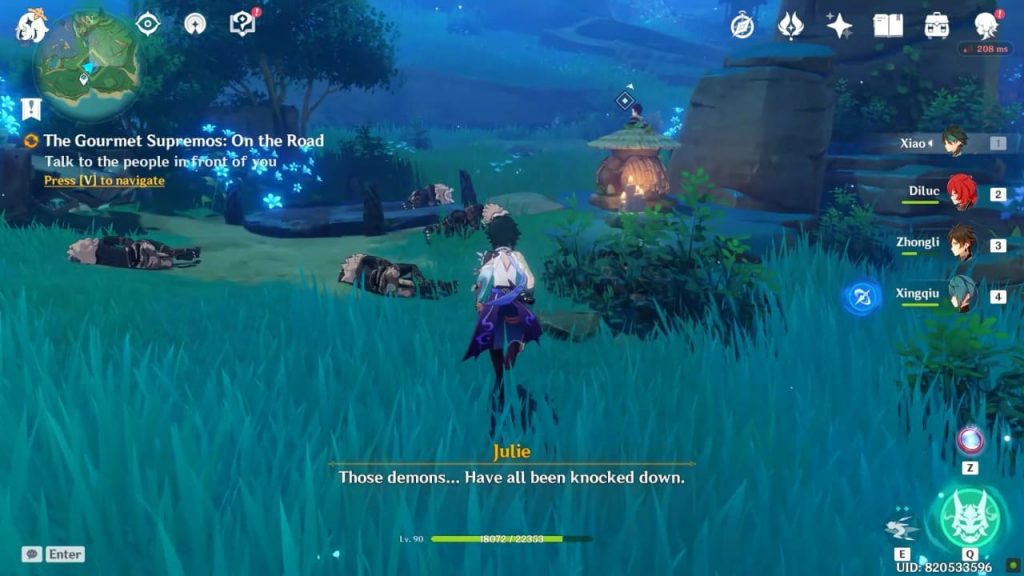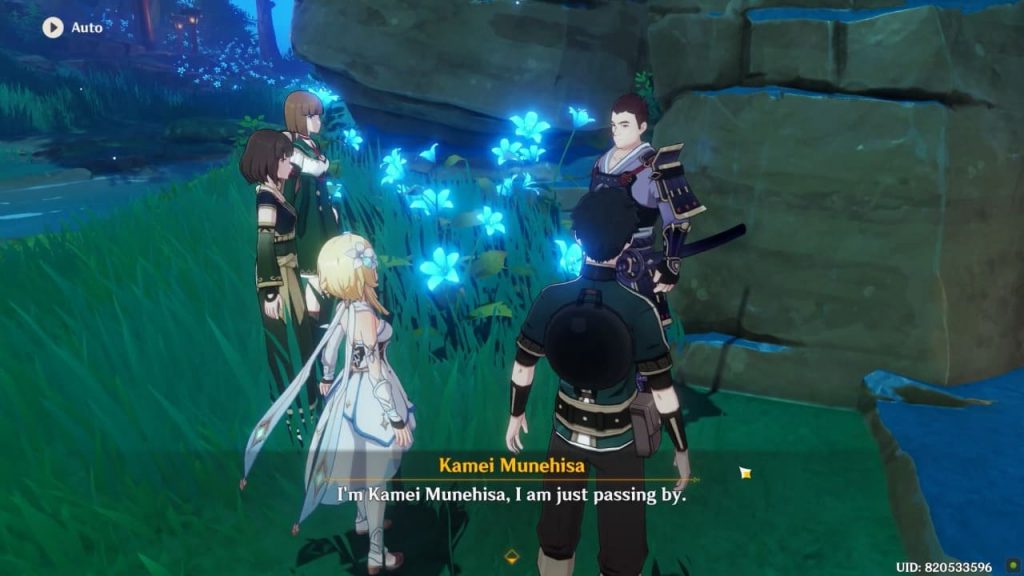 Look for cooking ingredients (X/3)
Xudong wants to still search for the ingredient required to make local food. Now your goal here is to find three cooking ingredients around the area. This three-ingredient is pretty easy to find. Two of the ingredient is lying near the wooden cart just next to sleeping people. The third ingredient is Laos nearby below a small tree.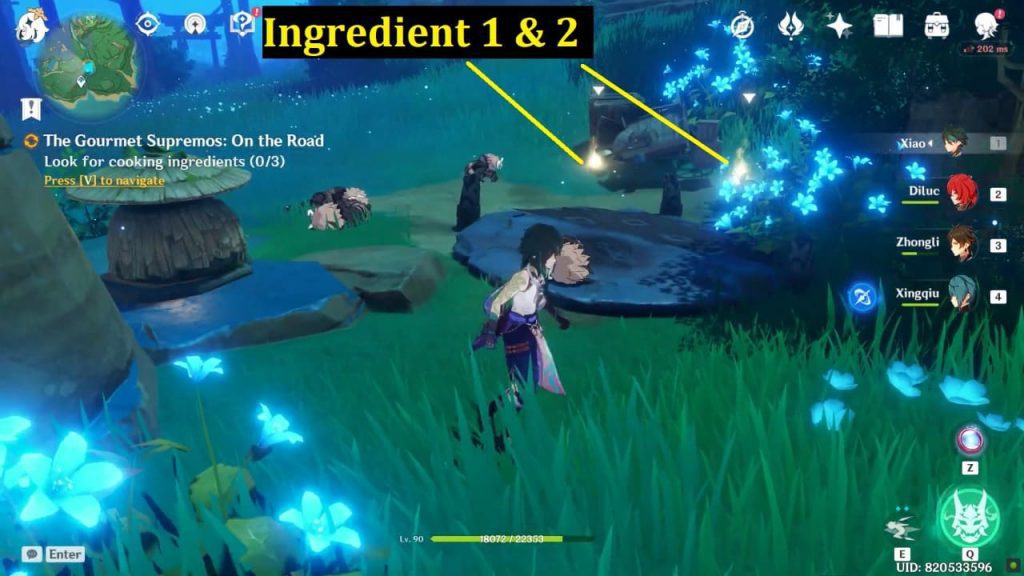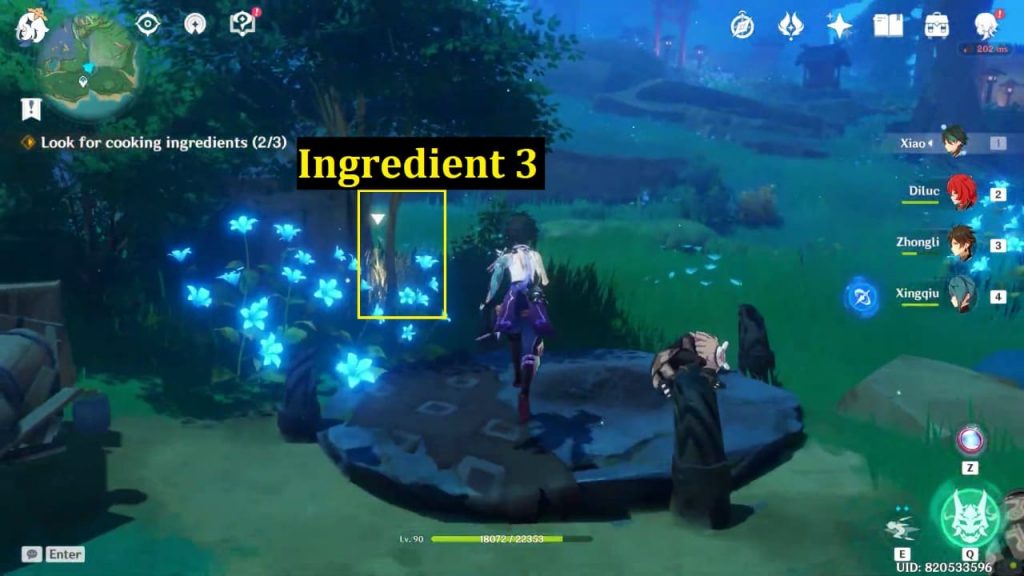 Find a good spot for cooking
Once you have collected all three ingredients for cooking around the sleeping people, your next goal is to find a suitable spot for cooking. Look of the spot is available in the game. After the cutscene, the quest will get over.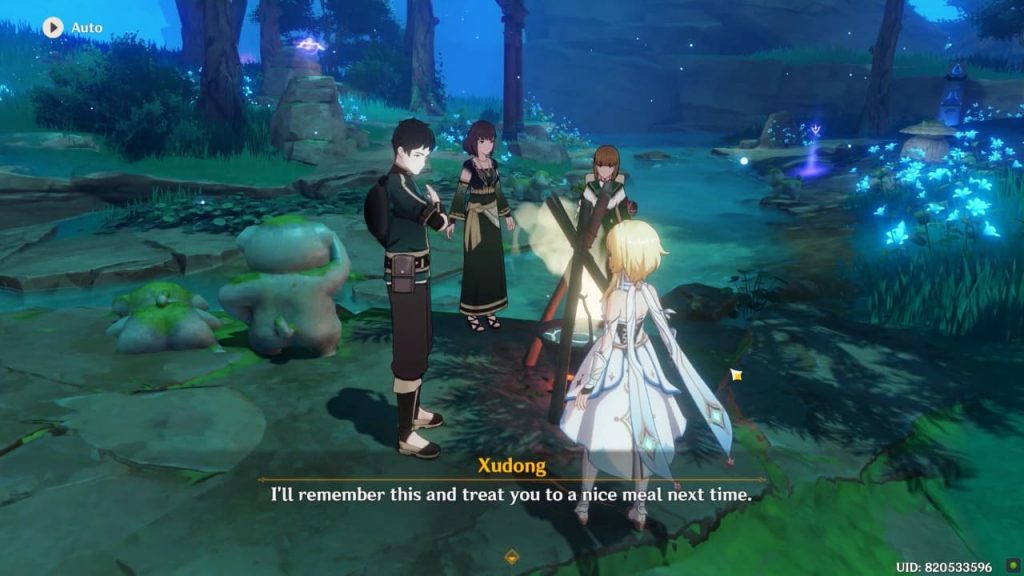 Rewards:
Adventure EXP x 100
Delicious Jewelry Soup x 3
Hero's Wit x 3
Mora x 10000
---
ALSO READ
Genshin Impact 2.0 Walkthrough
Araumi Cleansing Defilement Barrier Guide & Sacred Sakuna Cleansing Ritual
Hayashi of Tanuki in the Forest World Quest – Chinju Forest Destroy the Barrier Puzzle
Cleansing Defilement: Complete the Sacred Sakura Cleansing Ritual Puzzles
Sacrificial Offering: Destroy the Barrier Shrine Puzzle
Orobashi's Legacy Part 1
Orobashi's Legacy Part 2
Orobashi's Legacy Part 3
Orobashi's Legacy Part 4 & 5