This guide shows the location of Star 27's Mural in Mulege, required to complete the first Photo Challenge in Forza Horizon 5.
To unlock the Photo Challenge, you will first need to unlock the 'Festival Playlist'. To unlock it, complete the first few races and continue on to unlock your first house 'Casa Bella'. Now continue a bit more and purchase another house 'Lugar Tranquilo' on the eastern side of the map as shown below. You will get this house for free with the Premium Edition of the game. Purchasing the 'Lugar Tranquilo' unlocks Festival Playlist and the Photo Challenge.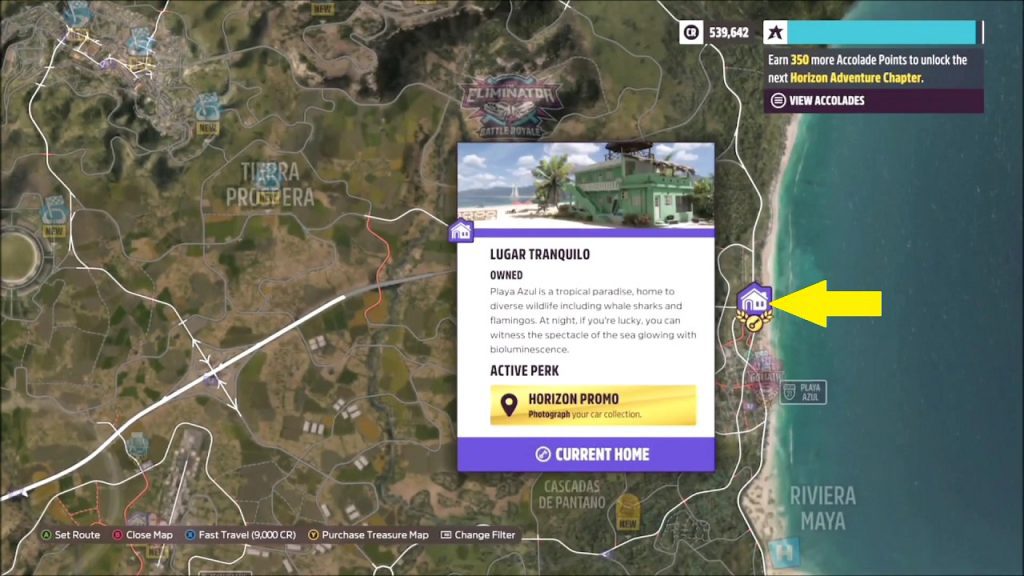 The first Photo Challenge is called '#MURALCOMPASS'. For this Photo Challenge, you need to photograph any modern sports car at Star 27's Mural in Mulege.
---
Star 27's Mural Location
After unlocking the Photo Challenge, fast travel to Casa Bella. The mural is south of Casa Bella at the location as shown in the picture below. To complete the challenge, you have to simply photograph any Modern Sports Car in front of the Star 27's Mural. You will get the Toyota GR Supra 2000 modern sports car at the start of the game. So, you will definitely have a Modern Sports Car, required for the completion of the challenge.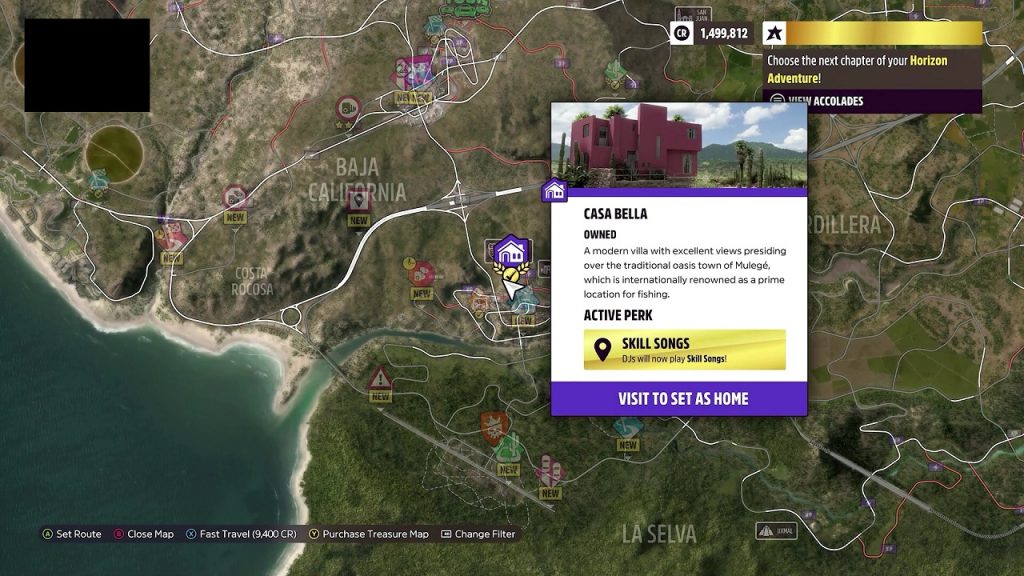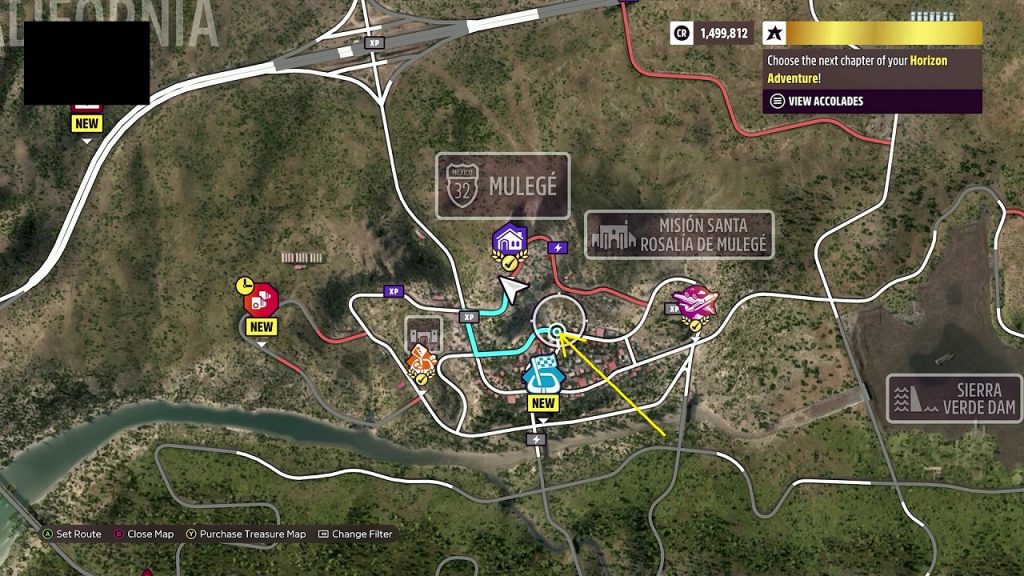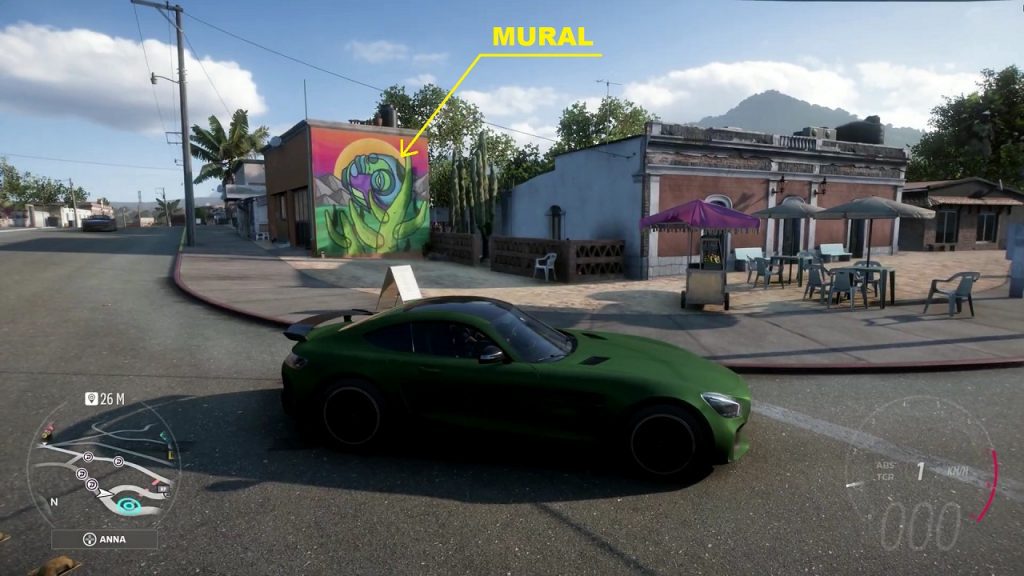 ---
ALSO READ:
Forza Horizon 5: Premium Add-Ons & How to Unlock Them | Free House, Cars, Welcome Pack, Car Pass, VIP Membership
Forza Horizon 5 Tulum Expedition
Jungle Expedition Optional Accolades Guide
How to Sell, Buy, or Gift Cars in Forza Horizon 5
MuralCompass: Star 27's Mural in Mulege Photo Challenge
Forza Horizon 5 Achievements
Forza Horizon 5 Baja Expedition: All Optional Accolades
Forza Horizon 5: All 14 Barn Find Locations
How to Get Lamborghini Sesto Elemento FE in Forza Horizon 5
Forza Horizon 5: The 10 Best Cars You Need to Own
Forza Horizon 5: How to Unlock Fast Travel | Fast Travel for Free Guide