Dying Light 2 Guide and Walkthrough
Dying Light 2: Stay Human is an open-world action RPG, in which you explore a ruined city infested with zombies. The game released on 4th February 2022 on PC, Xbox, PS4 & PS5. The game consists of main, quests, side quests, and many secret items to collect. This page acts as an index for all the Dying Light 2 guides on our website.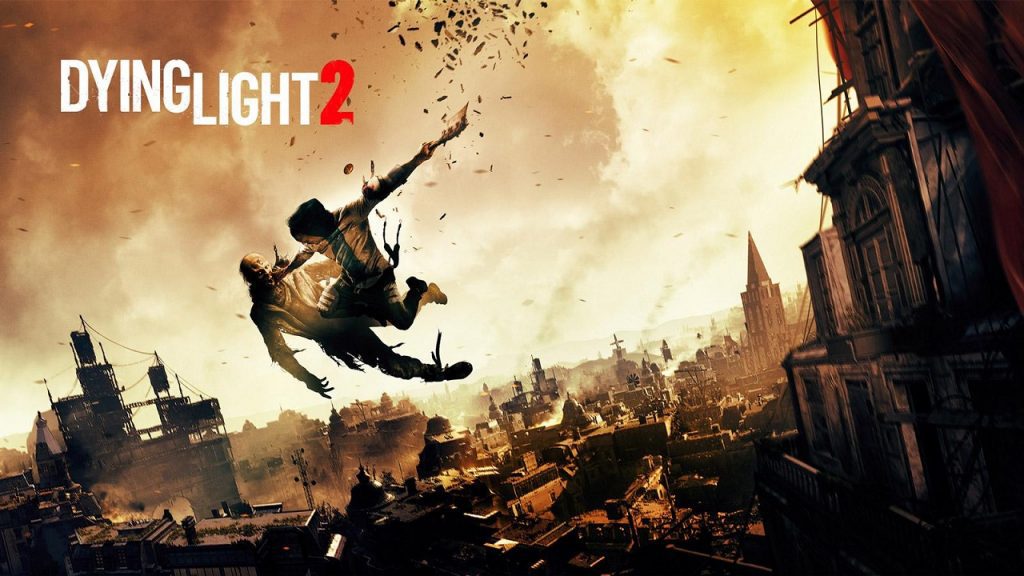 ---
All Possible Ending: Dying Light 2: All 12 Endings Guide
---
Main Quest Guides
Find a White and Green GRE Crate – Markers of Plague
Meet the people of the Bazaar – The Only Way Out
Get some work at the Bazaar to earn Sophie's trust – The Only Way Out
Follow Birdie's Trail – Unruly Brother
Go to Aitor or Go and Meet Sophie – The Raid
Find and disarm the explosives – Water Tower
Search Barney's Hideout for Evidence – Water Tower
Jack & Joe: Fight or Negotiate – Water Tower
Keep or Give Hakon GRE key – Into the Dark (Peacekeepers)
Follow Waltz in the Car Factory & Pursue Waltz in the Car Factory – Let's Waltz
Downtown Electrical Station Puzzle – A Place to Call Home
Get to the Observatory GRE Base – Observatory
Cathedral (agree to go with Juan)
Garrison Electrical Station – Broadcast
Wait For Matt's Summons: Stuck Solution – Broadcast
Reach the top of the VNC tower – Broadcast
Let Lawan Detonate the Bombs or Save Lawan – X13 (Final Ending)
---
Side Quest Guides
Look For The Boys Around The Bazaar – True Friends
Find Marco the Water Supplier – Cheers!
Hide or I'll Tell Them the Truth – Cheers!
Horseshoe Water Tower Safe – Moonshine
Out of Your League Safe Code Puzzle
Investigate the Square – The History Lesson
Find Missing Supplier & Search GRE Containers – The Ball is in Your Court
Collect Recluse Petals at Night Guide – Aitor
Saving Aitor or Letting him Die – Aitor
Search for the Music Box – Sentimental Value
All Choices and Endings – True Friends
Go After The Sniper – Sniper's Alley
Treasure Hunt – Secret Side Quest
---
Choices Guides
Go to Aitor or Go and Meet Sophie – Raid (main quest)
Jack & Joe: Fight or Negotiate – Water Tower (main quest)
Keep or Give Hakon GRE key – Into the Dark (main quest)
I can help you or I'll stick with Matt – Welcome on Board (main quest)
Saving Aitor or Letting him Die – Aitor (side quest)
Hand Damien to Carl or Cooperate Choice – Missing Persons (side quest)
Hide or I'll Tell Them the Truth – Cheers! (side quest)
True Friends Quest Choices (side quest)
Let Lawan Detonate the Bombs or Save Lawan – X13 (main quest)
---
Secrets Guides
How To Get Cyber Hands 2177 Secret Weapon
5 Black Ducks Locations Puzzle: Get Secret Weapon (Doom & Darth Vader Easter Egg)
How To Get Infinite Weapons Durability Charm
How to get Secret Triple Jump Shoes
How to Get Pan of Destiny Secret Weapon
---
All Safe Code Location
Houndfield: Nightrunner's Hideout Safe
Garrison Electrical Station Safe
US Declaration of Independence Safe
End of World War 2 [EU] Safe Code Puzzle
All Safe Codes Puzzles & Locations
---
All Facility Locations & Puzzles
All Facility Locations Puzzles
---
Windmills Guides
---
Inhibitor Locations
All 43 Old Villedor Inhibitors Locations
All Houndfield Inhibitors Locations Guide
All Trinity Inhibitors Locations
All Quarry End Inhibitors Locations
All Horseshoe Inhibitors Locations
THV Genomics Center Inhibitors
Military Airdrop THB-NW4 – Inhibitor
Military Airdrop THB-UT0 – Inhibitor
Military Airdrop THB-1L0 – Inhibitor
Military Airdrop THB-M30 – Inhibitor
Military Airdrop THB-04B – Inhibitor
---
Military Airdrop
---
Collectibles Guide
Saint Joseph medical Radio Relay (Climb to the top of Saint Joseph Hospital)
---
Trophy/Achievement