In this guide, we will explain a money glitch to get unlimited credit in Forza Horizon 5.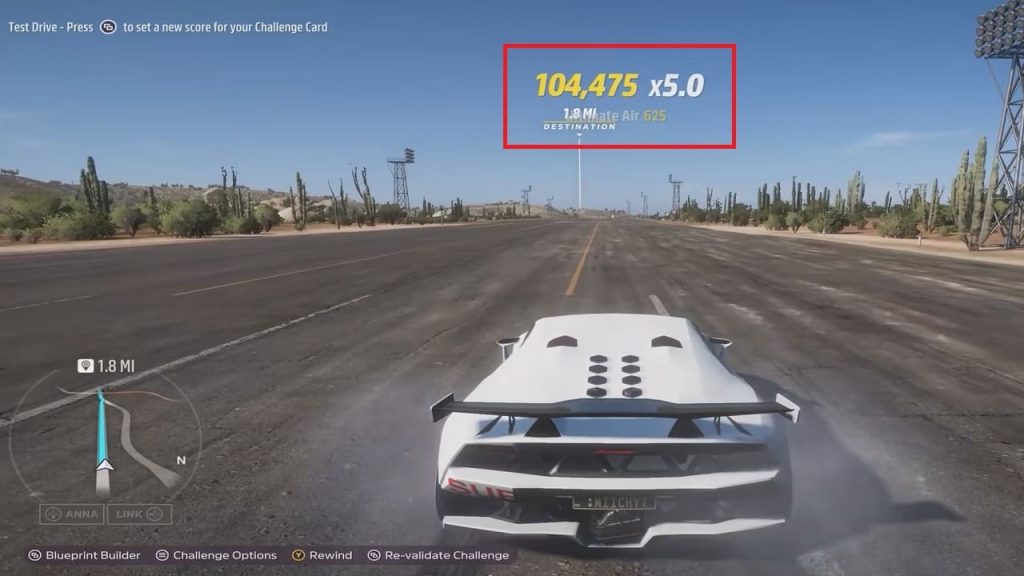 Steps:
First, head to any festival like (Horizon Festival Mexico!) and drive toward a drag strip. Go to the main straight road at the central festival area. You can use any car here, and it works largely the same for any car.
Press Escape >> Creative Hub >> The Horizon 7 >> Create Challenge Card >> Set Route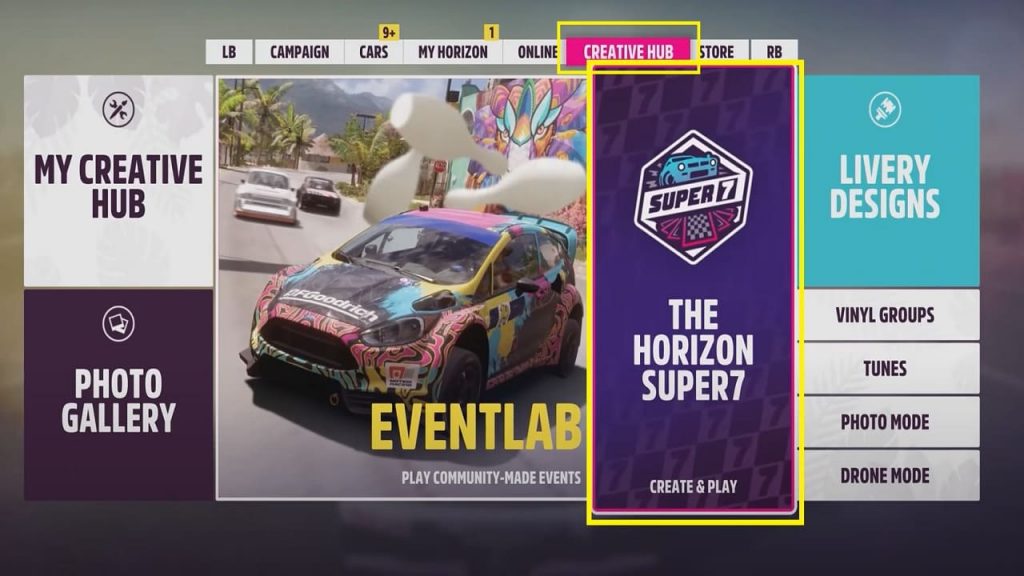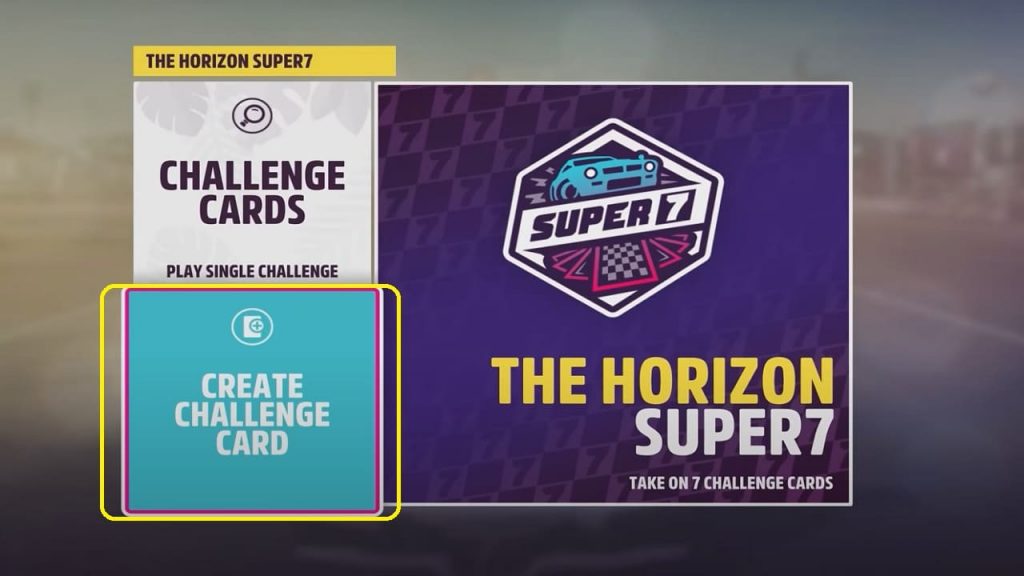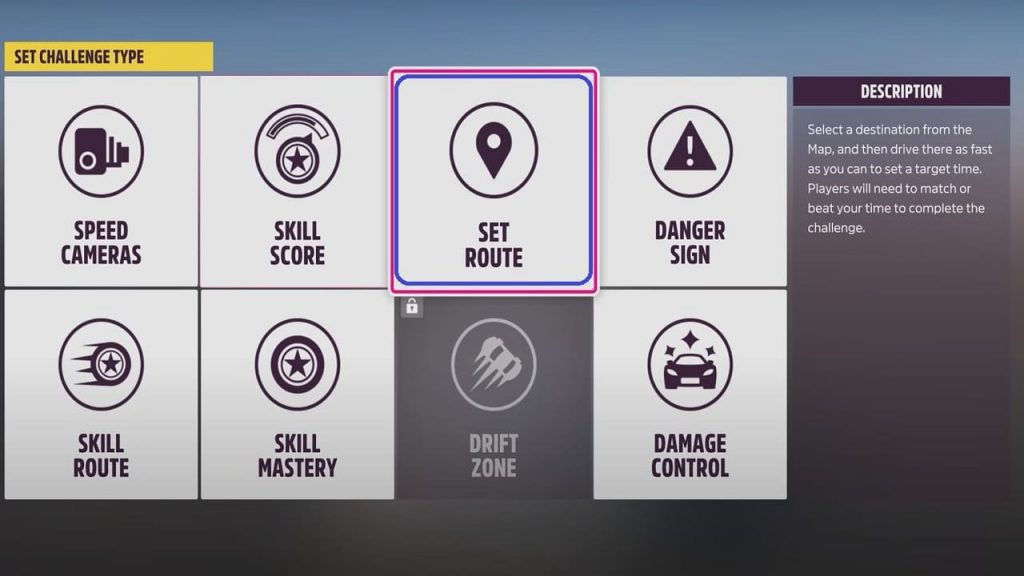 Now we will be making a blueprint of the custom route. Select that start and end location. Select a straight custom road as we need to gain speed. There is no need to make any other setting other than selecting a straight road. Finally, confirm the challenge card.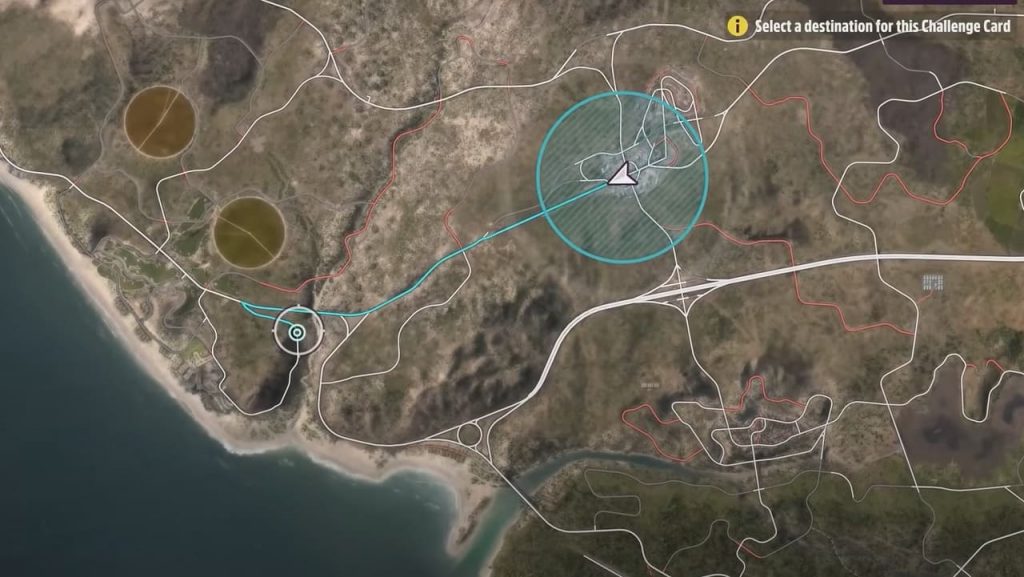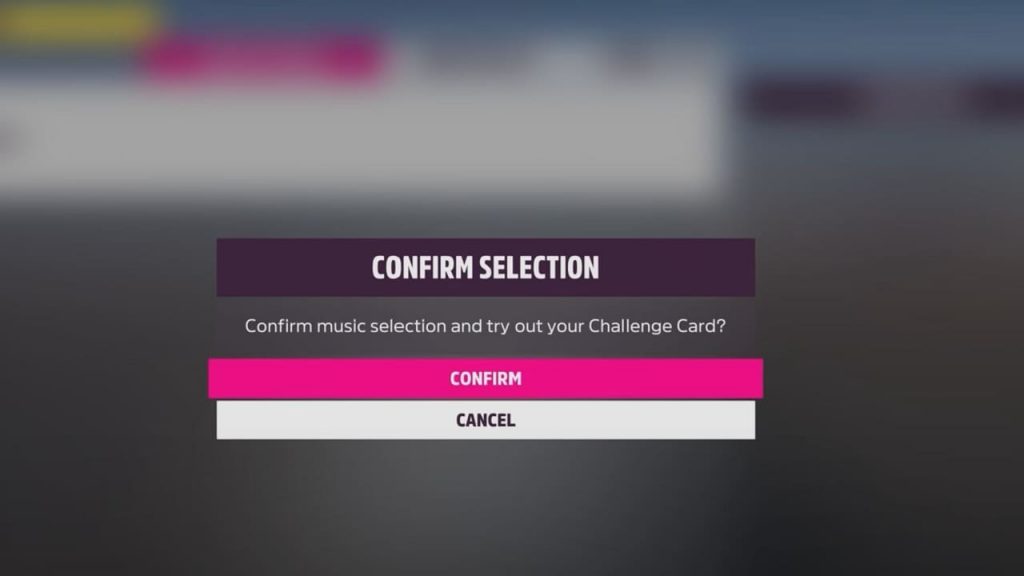 As soon as the blueprint loads, go to the blueprint editor that will let you move forward in drone or spectator mode.
Go to drone builder and select a ramp. Now drive forward and place the ramp at some good distance. This glitch requires a run-up of 200-250kmph (120-180 mph)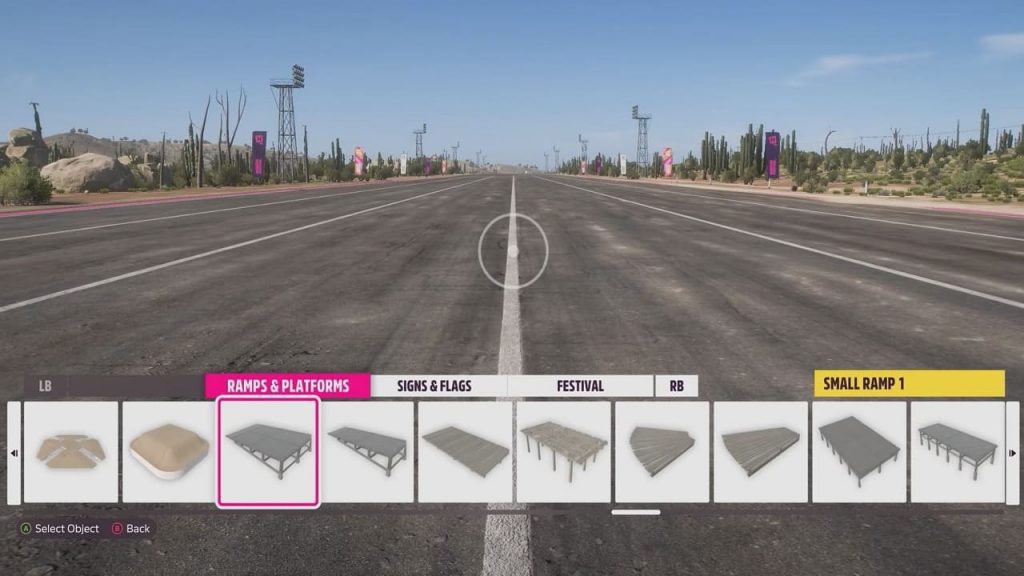 Put this ramp a little on one side (right) of the road, to get a good angle as you go up the ramp. Place the ramp and then exit from the blueprint and go back to make the custom route.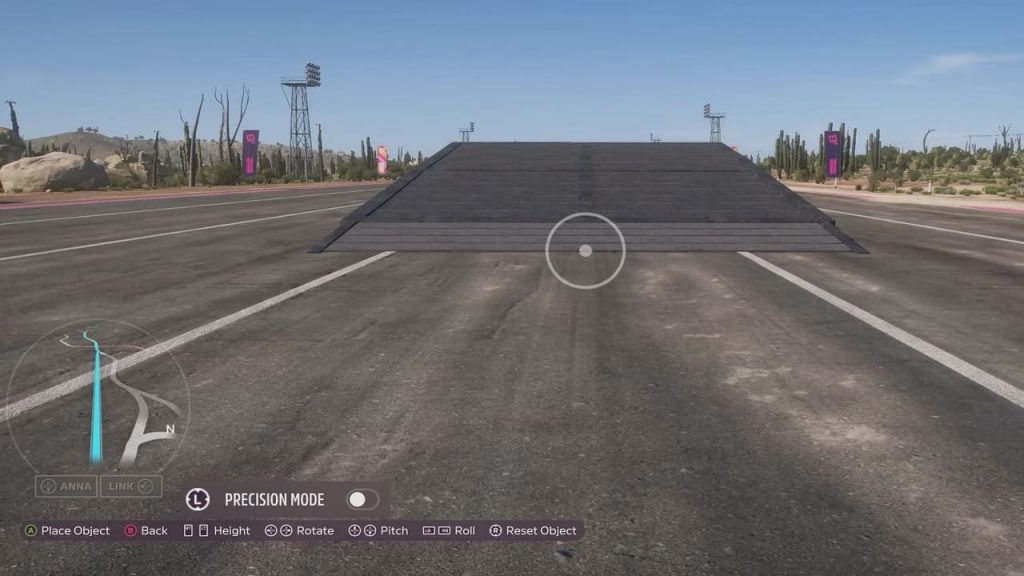 Now drive the car at high speed (200-250kmph) and make a perfect barrel roll. As soon as you are upside down go head and press the blueprint builder library and then immediately exit the blueprint builder. This will make the upside-down car position your last rewind point.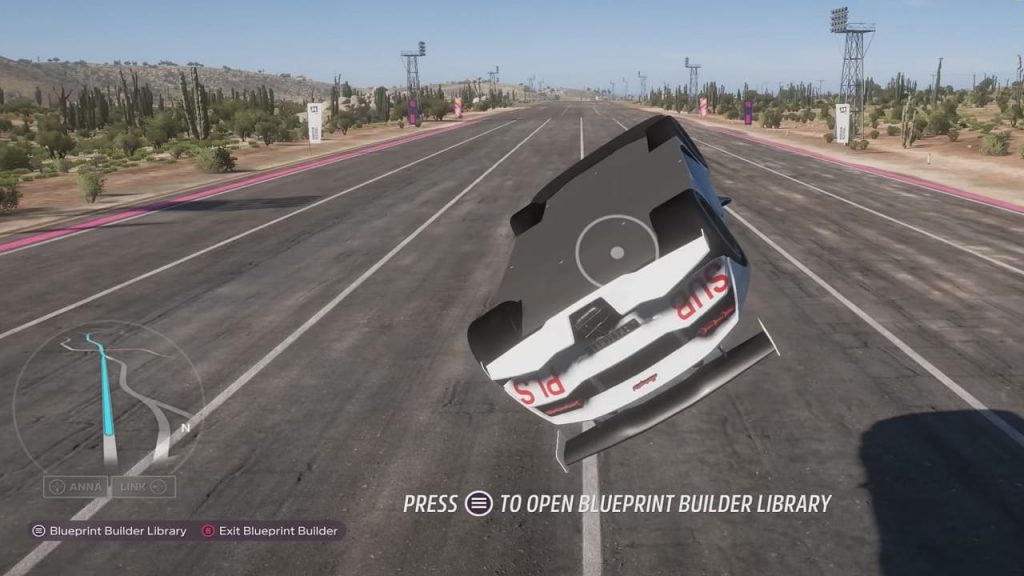 Now escape out and you will land by a roll, and as soon as you land go ahead and rewind to reach upside down position again. What you will see is your reward point will be upside down point. As soon you are at this point escape and cancel and you will be in open and what you will see here is that your barrel roll skill point immediately going up.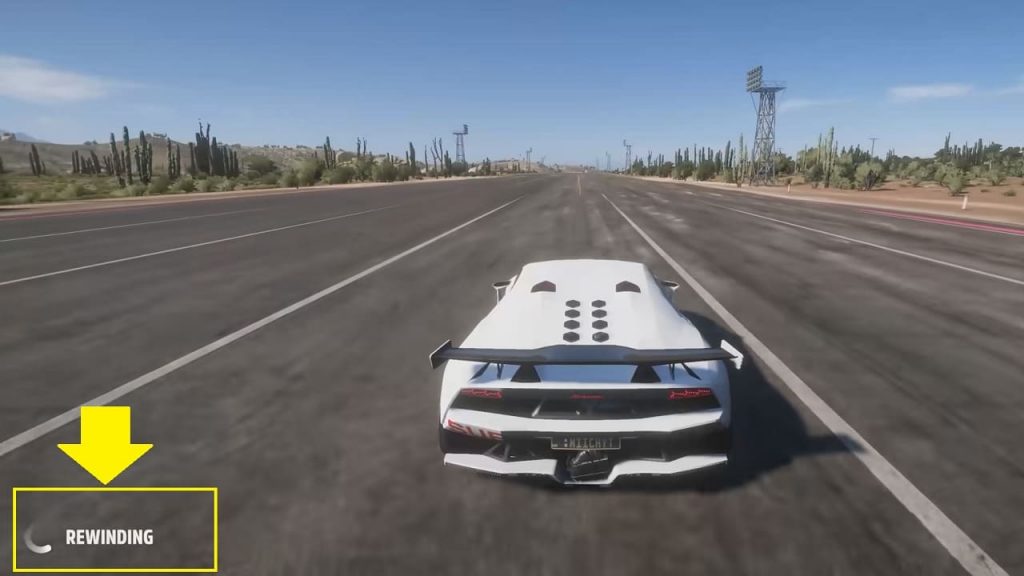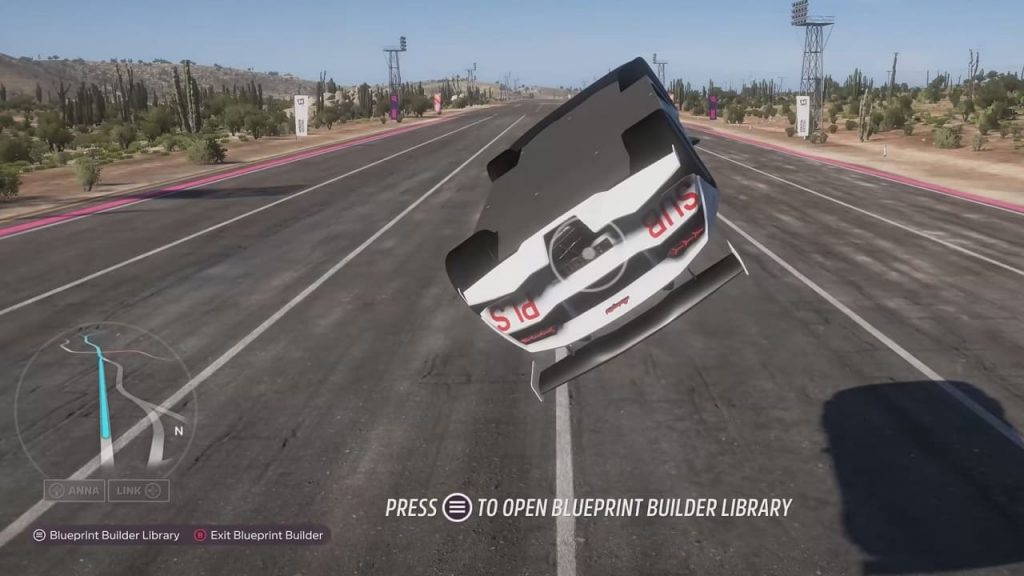 If you're using a normal car, you can stop when it reaches 100,000 skill points and 100,000 represent 10 skill points. At max, you can take only 10 skill points. Go back to blueprint builder and escape out and your car will start moving again. Go and rewind it multiple times to enjoy this glitch.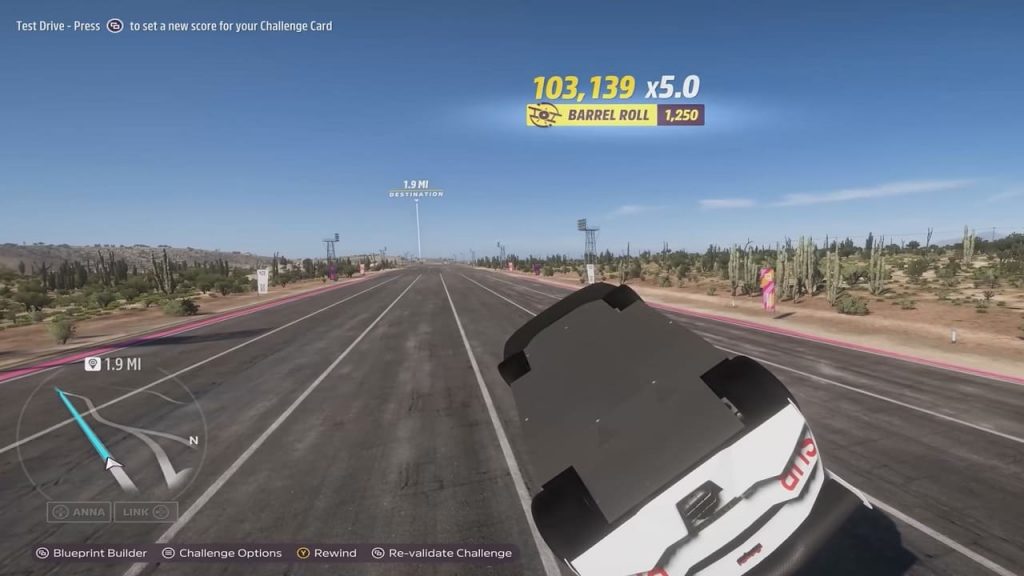 ---
ALSO READ:
Forza Horizon 5: Premium Add-Ons & How to Unlock Them | Free House, Cars, Welcome Pack, Car Pass, VIP Membership
Forza Horizon 5 Tulum Expedition
Jungle Expedition Optional Accolades Guide 
How to Sell, Buy, or Gift Cars in Forza Horizon 5
MuralCompass: Star 27's Mural in Mulege Photo Challenge
Forza Horizon 5 Achievements
Forza Horizon 5 Baja Expedition: All Optional Accolades
Forza Horizon 5: All 14 Barn Find Locations
How to Get Lamborghini Sesto Elemento FE in Forza Horizon 5
Forza Horizon 5: The 10 Best Cars You Need to Own
Forza Horizon 5: How to Unlock Fast Travel | Fast Travel for Free Guide